Apple's ambitions to take over the living room and redesign the way we experience TV are no secret, and we have seen plenty of rumours over the last year or so about how and when they might do so.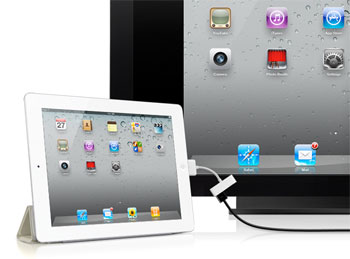 Apple iTV to launch in 2013 with iRing navigation device
Up until now, Apple has always refused to confirm or deny speculation that it's working on a TV set – the so-called iTV, if you believe the rumours. But today saw the emergence of the strongest evidence yet of Apple's intentions, with Topeka Capital Markets analysts Brian White revealing in a note to investors that "a full blown Apple iTV will launch in 2013", pointing to recent meetings Apple has held with tech supply chain companies.
According to White, "the iTV eco-system will be a major innovation in what is now a $100 billion a year Smart TV industry, one that promises to revolutionize TV viewing experiences forever". The analyst added that the device is likely to be feature a 60-inch screen, although he speculated that 50-inch and 55-inch options may also be available.
But as always with Apple, it has to go one step further to truly revolutionize whatever niche it enters, and it has a trick up its sleeve to do just that. Enter the "iRing", a wearable miniature device that slips onto the end of a user's finger, acting as a kind of "navigation pointer" that controls the iTV, enhancing motion detection controls and potentially even doing away with the need for a remote control.
Readers may well be imagining scenes of bedlam in their living rooms as family members argue over who has the right to wear the iRing during prime time, but White says that this won't be the only accessory for the iTV. The analyst suggests that Apple's rumoured iWatch will also be compatible with the iTV, and it doesn't take a giant leap of the imagination that the company would bring out iPhone and iPad apps to compliment it.
Another feature of the iTV is what White calls a "mini iTV screen" that can receive content directly from the iTV, allowing viewers to carry it with them as they move around the home, ensuring they don't miss any of the on-screen action. White says that this device will be somewhat similar in design to the iPad, although it's capabilities will be much less.
And how much will all of this cost? Well, Apple's products aren't exactly known for being some of the most budget friendly, and White speculates that the device would set buyers back something in the region of $1,500 to $2,500 (£900 to £1,600) for an iTV, an iRing and one mini iTV.