Technology giant Apple has been enjoying success for many years now, but 2012 is set to be a huge year for the company. The firm has already released its hugely popular new iPad 3 earlier this year, and is expected to launch the next in the much-loved iPhone series – the iPhone 5 – later in the year. On top of all this, rumours have been rife about the production of an Apple-branded HDTV, with everything pointing towards the company's intention to enter the television arena, having already conquered the smartphone and internet tablet markets.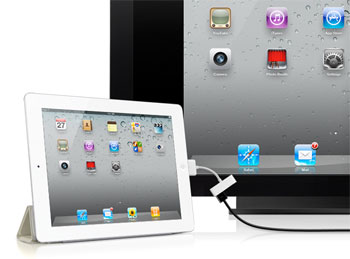 New LCD TV patent hints at Apple HDTV's imminent arrival
These rumours have now been further fuelled by news that the U.S. Patent and Trademark Office has published the details of a patent newly granted to Apple for an advanced LCD panel technology known as "fringe field switching" (FFS). According to reports, the Apple patent relates to S-IPS technology that will allow FFS to be implemented on large-screen HDTVs.
The fact that Apple has now been granted a patent for a new high refresh rate LCD TV technology means that the rumour mill will now be going into overdrive. The patented technology, which was originally filed in 2008, is said to build upon the features that are already used in the range of iMac computers from Apple. This is the advanced technology that could soon be making the leap to larger consumer electronic products, particularly in the form of TVs, with Apple having made many references to its implementation in televisions in the future.
The rumours about Apple entering the TV market started to circulate following the death of its co-founder Steve Jobs. In his biography, Jobs stated that he had "finally cracked" how to change the TV market, and as time goes on more and more evidence seem to indicate that the corporation is indeed hoping to make its mark in the world of TVs.
Source: Patently Apple