Less than 24 hours after the appearance of what many guessed was a blueprint for the fourth-generation of Apple's set-top TV box in a regulatory filing, the company has revealed that there will be no new design, with the plans apparently related to a hardware upgrade instead.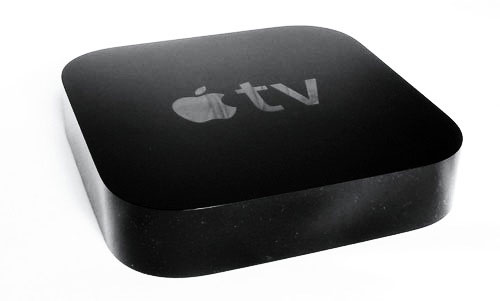 Apple TV 4 to have same design but upgraded A5X processor?
"Sometimes we make component changes in our hardware, and these require an updated model number in order to be approved by regulators," stated Apple.
"This new change won't affect the features of Apple TV, but customers can be assured of the same great user experience."
It remains unclear exactly what – if anything – will change about the next generation Apple TV. When the filing first appeared, speculation was rife that Apple was about to change the design of its new media streaming box, introducing one that would be noticeably smaller than its second and third-generation designs.
This isn't the case though, with some reports suggesting that the biggest change will actually be the introduction of a new, low-power 40-nanometer Broadcom wireless chip, the BCM4334 – the same model chip that's used in the iPhone 5, offering both WiFi and Bluetooth connectivity. However, an alternative theory suggests that the next generation of Apple TV may feature a faster A5X processor, which is similar to what it uses in its latest iPad models.
It could be possible that Apple is looking to switch to the A5X chip as a way of boosting production with a view to integrating it with one of its more popular devices, such as the iPad mini. Apple's smaller tablet is rumoured to be next in line for an upgrade sometime later this year, with the new device set to feature a high-resolution Retina display like its larger cousin.
The reason we suggest this is because Apple employed the same tactic when launching the third-generation Apple TV, which carried a shrunken A5 chip to power 1080p support. Later, that same chip appeared in the iPad 2, replacing its old 45-nanometer A5 chip. Thanks to this new hardware, iPad 2's saw a 16% battery life improvement over Apple's original tablet devices.
Earlier this week, Apple rolled out a software update for an Apple TV model named "AppleTV3,2", something that implies the updated hardware is little more than a minor revision of its current set-top box, which was identified as "AppleTV3,1".