Apple's share price dropped to an 11-month low as it reported slightly disappointing sales over the fourth quarter in 2012, but it wasn't all bad news for the US technology giant as it announced that sales of its Apple TV media streaming box hit a purple patch with more than two million units shipped during the last quarter.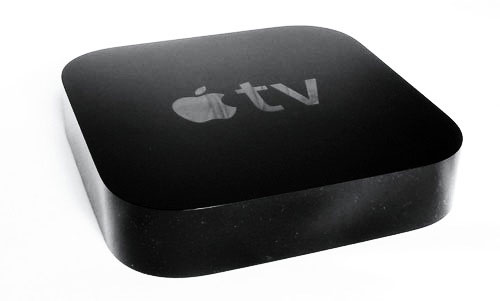 Apple TV sales hit 2 million units in Q4'12, but no sign of iTV
During a conference call on Wednesday night, Apple CEO Tim Cook revealed that the company's Apple TV division had just registered its best-ever performance, growing by more than 60% year-on-year.
"We've sold more Apple TVs over the last quarter than we have ever done before," announced Cook during his speech.
The sales came at a time when it appears the popularity of Apple's iconic iPhone has peaked. During the conference call, the company admitted that it has decided to scale back iPhone production levels due to less-than-anticipated demand.
As such, Apple's digital media set-top box business, which the company once described as a mere "hobby", is now taking on more importance as the firm looks to improve its financial performance in the coming months.
To date, Apple's flagship home entertainment product remains its Apple TV set-top box, which allows viewers to stream music and movies from the cloud and via other devices such as its iPad and iPhone. Rumours that Apple will bring out a fully-fledged Smart television have persisted for some time, with speculation gathering steam following the revelations in Walter Isaacson's biography of Steve Jobs, where the late Apple CEO discussed the possibility of an HDTV display that could sync with the company's iCloud service and other devices.
However, Cook once again skirted the issue when questioned about this (by none other than Piper Jaffray's perennial Apple iTV fortune-teller Gene Munster) during the conference call. Asked how important Apple sees the TV business, and whether or not a television is indeed under development, Cook said that the company has a large audience that loved its TV-related products, but refused to confirm or deny if it has an iTV model planned.
"TV is interesting for us at Apple," admitted Cook, "I think there is a lot we can offer for this space, but I don't want to be any more specific than that right now."
Cook has previously hinted at an HDTV set before. During an interview last year with NBC News, he described his "dismay" at the current TV watching experience, saying that he feels television has regressed by 20 or 30 years whenever he switches it on.
So once again, no confirmation of the long-whispered about Apple iTV, but no denial either. Looks like we'll have to continue watching and waiting in anticipation.