Apple has been keeping it busy lately. Hot on the heels of the release of their much-vaunted iPhone 5, the Cupertino-based company has quietly rolled out a new update for its second and third generation Apple TV digital media receivers.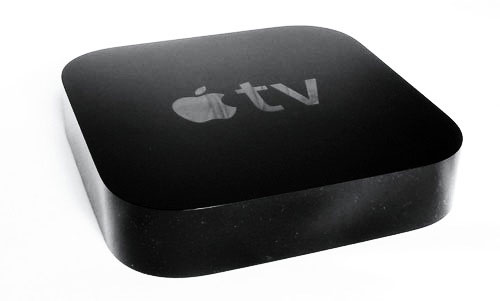 Apple TV 3 gets 5.1 software update with enhanced AirPlay
Apple TV software update 5.1 brings with it a barrage of new features, such as improvements to AirPlay, shared photo streams and support for iTunes account switching. The updated AirPlay feature allows users to connect their AirPlay-enabled speakers and devices to their Apple TVs, providing more enhanced audio options. Meanwhile, the account switching option has been added to provide multiple account holders in the same household with easier access to that content which is tied to their accounts.
However, the most exciting update has to do with photo stream sharing, which can now be accessed via the Photos app. Upon launching the app, users will be able to explore all of the streams shared with their account, together with those within their own iCloud photo stream. The interface also provides options to subscribe or unsubscribe to specific streams, launch slideshows of shared photo stream, and use shared photo streams as a screensaver for when the box's in standby mode.
As well as these main improvements, Apple TV 2 and 3 owners will now be able to search movie showtimes (currently US cinemas only) and trailers, whilst three new screensavers have been added – Shrinking Tiles, Sliding Panels and Cascade.
For those who are hard of hearing, Apple has added special SDH support, whilst the subtitle interface has also been improved and enhanced.
One final new feature meanwhile will be of interest to iPhone and iPad owners – the option to rearrange icons on screen. Important icons such as TV shows, Movies, Computers and Settings will remain fixed where they are, but all other application icons can now be customised, for example Hulu Plus, Lovefilm and Netflix.
Apple's new software update can be downloaded manually from the settings menu – simply located the "Update Software" icon and select the download option, and your Apple TV will automatically begin downloading version 5.1. Once installed, simply restart the little gadget and you're away!