Following the vision of its late co-founder Steve Jobs, Apple is now steaming ahead into the television arena using its own unique technological approach. The Wall Street Journal this week reported that officials from the company have revealed its ideas for the future of TV services to executives in major media companies in a series of behind-the-door discussions.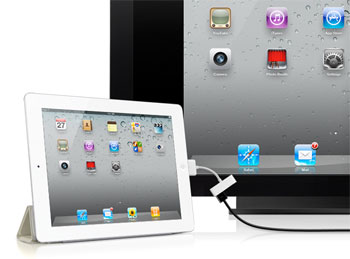 Apple reveals HDTV specs including voice & gesture controls
Those who have been involved in this latest project have advised that Apple is designing an HDTV that provides access to a variety of services including films, TV shows and other content using innovative wireless technologies.
According to sources, the recognition of users over a variety of platforms like television, smartphone and tablet is one of the features that have been discussed in meetings held recently between various media firms and Apple executives including the corporation's senior vice president Eddy Cue.
Among some of the technologies that have been tabled as television technology of the future by Apple during these discussions are those which have gained popularity in other areas recently, like Siri-based voice control features that allow viewers to change or search TV channels, as well as gesture-based controls that respond to users' movements.
Although there has been a lot of speculation as to what Apple is working on at the moment in terms of devices and software, the company has made very few comments about whether any of it is in fact true. This, however, will come as no surprise to anyone familiar with the normal Apple strategy of leaving it until the very last moment to make any kind of announcement on the products it is about to release.
Source: Wall Street Journal