There are many people who shop at the supermarket giant ASDA because it offers competitive prices on its groceries. However, it is not just groceries that the company is offering cut-price deals on. Over recent years ASDA and many other supermarkets have started selling products such as home furnishings and electrical items, including a range of flat-screen TVs from a variety of manufacturers.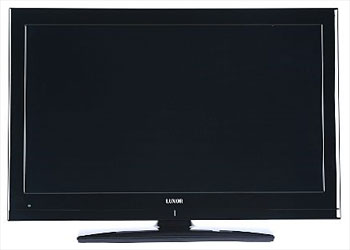 Asda's budget 40-inch Freeview LCD TV
The supermarket chain has this week launched the latest bargain in its electrical range in the form of a 40-inch, full HD LCD television for just £299. Carrying the "Luxor" badge, the LUX-40-914-TVB (no, we don't know why there are so many hyphens in the model number either) is expected to be popular amongst those who are looking to upgrade their televisions, but do not want to spend extra money on more established TV brands.
Over the years, the supermarket has become renowned for the value for money that it offers, and it seems that its low pricing is now extending to its home entertainment range as well. The Luxor 40″ LCD TV offers a range of features, and whilst it is unlikely to deliver the best picture quality on the market, it is one that will appeal to the budget conscious, or those that may be looking for a second TV for the bedroom or kitchen in the home.
Some of the features found on the Luxor HDTV – an ASDA exclusive – include Nicam stereo sound, a full HD 1080p native screen resolution, two HDMI inputs, and an integrated Freeview tuner. With many consumers looking to cut back on outgoings in the current economic climate, this deal from ASDA will enable consumers who may otherwise have had to settle for a smaller screen size to enjoy the benefits of a large-sized TV with a range of features at a very low price.