British supermarket giant Asda has slashed prices across a range of its own-brand HDTVs and digital recorders, with the price cuts coming just in time for the Christmas shopping season. A range of high-def products have been cut in price to bring customers flocking in over the next couple of week in the run-up to Christmas Day, including the retailer's Luxor-branded 19-inch HD-ready LCD TV and DVD combi with integrated Freeview tuner, which has been reduced to just £98.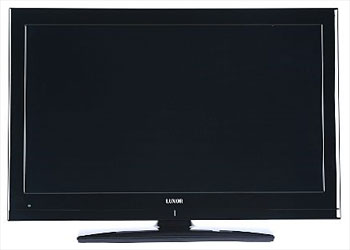 Asda cuts own-brand HDTV & PVR prices in time for Christmas
Personal video recorders (PVRs) have also been reduced in price to help viewers manage clashing programme schedules over the festive season. One of the products in this range is the Luxor PVR 250-690, which allows users to record any Freeview channel whilst watching something else. Blessed with 250GB of storage space, this digital recorder is now available at just £89.
For those who are looking for a larger TV set to enjoy their Christmas programmes and movies – or to give as a present – Asda is offering its HD-ready Luxor 32-inch LCD television with built-in Freeview for just £198. The supermarket giant is even sweetening the deal with free store delivery for buyers, enabling them to enjoy even greater savings as well as convenience and ease.
Michael Arnott, technology expert at Asda, explained that the company is determined to make high quality, high-definition entertainment available to the masses by increasing the accessibility and affordability of various HD products. He added that Christmas is the perfect time to do this, as this is a time of year when many families get together to spend quality time with one another – and home entertainment usually plays a big part in this. Arnott said that for some time now HDTV displays have been sold at premium prices, but this price reduction across many of Asda's HD devices should help more people in the UK enjoy home entertainment of this quality.