The long wait is almost over for Avatar fans following this week's announcement by 20th Century Fox Home Entertainment that the Blu-ray 3D version of James Cameron's popular sci-fi flick will be released as a "Collector's Edition" to the general public on the 15th of October in the United Kingdom.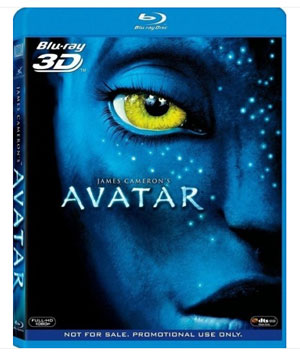 Avatar 3D Blu-ray gets 15 October UK release date
James Cameron himself first announced the release on his official Facebook page, before Twentieth Century Fox followed up with a video announcement confirming the news. Known as the "Avatar 3D Blu-ray Collector's Edition", the product will contain two discs – the original Blu-ray release and a special 'features' disc.
Up until now, the only way for Avatar fans to see the movie in its 3-D format at home was by buying eligible Panasonic products, after the Japanese electronics giant secured exclusive rights to the 3D Blu-ray version. With the movie only being available to Panasonic customers who had purchased one of their 3D-capable HDTV displays or Blu-ray players, this meant that the majority of consumers have been unable to see the film in all its extra-dimensional glory from the comfort of their own homes.
So far, there have been few details available about what might be included in the 'features' disc, but we can expect to see plenty of extras, including a possible 'behind-the-scenes' documentary with commentary from James Cameron.
In his announcement Cameron said that he is a huge proponent of 3D television:
"3D TV represents the future of home entertainment, and I'm delighted that people will finally be able to see Avatar in their homes in the way it is meant to be watched. This release offers the best picture quality possible, and is the only way that people should experience Pandora in all of its glory."
It's worth noting that Avatar, the highest grossing movie of all time seen by over 310 million people worldwide, isn't the only James Cameron movie set for the tri-dimensional treatment. Twentieth Century Fox previously announced a similar Blu-ray Titanic package, which will go on sale this September.