LG has just added a great new entertainment option for viewers looking to keep younger kids entertained in a way that's fun and educational. Dubbed the "Avatarbook", LG's new child-oriented app promises to deliver hours of entertainment for younger children, and at the same time, afford parents a well-deserved rest. The app allows kids to see themselves, their siblings and their friends take on the roles of the main characters in animated classics such as Alice in Wonderland, Pinocchio and Aladdin, whilst interacting with a bevy of age-appropriate music and literature.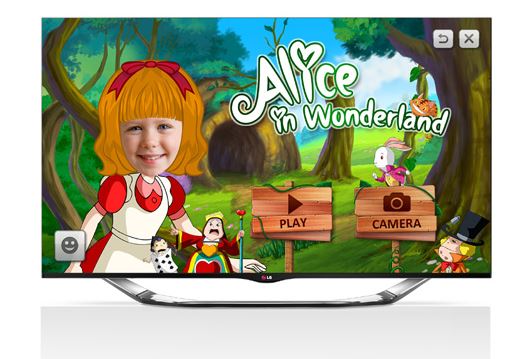 Avatarbook app for kids lands on LG Smart TVs
Avatarbook has been designed as an interactive, educational app for young learners, complete with a super-intuitive interface that means kids can play without needing any parental assistance. The app takes advantage of augmented reality, allowing children to merge with a virtual world onscreen and play as an animated avatar.
Children can choose to act out a total of five classic kids stories or take part in one of ten different songs included in the app. To play, all they need to do is take a self-portrait using the Smart TV's built-in camera, select their hairstyle and adjust the size, shape and contrast of their face, and they're ready to go. Kids will then be able to enjoy a whole new interactive experience appearing in their favorite cartoons as a cute, animated version of themselves.
Richard Choi, LG's Senior Vice President of the Smart Business Center, said that the Avatarbook is just one of a number of interactive and educational child-oriented apps they plan to release on the Smart TV platform.
"The Smart TV has almost unlimited potential as an educational tool. Here at LG, we strongly believe in the need to develop new and unique apps for the entire family," added Choi.
Avatarbook is set to be launched on the LG App Store later this month.
Source: LG Newsroom