Ok, so we've all been pretty bummed about Panasonic pulling the plug on its PDP (plasma display panel) business, but the Japanese manufacturer has just promised at its CES 2014 press conference that its new Viera AX800 series of 4K Ultra HD LED TVs will deliver a similar level of picture quality. Bold claim indeed.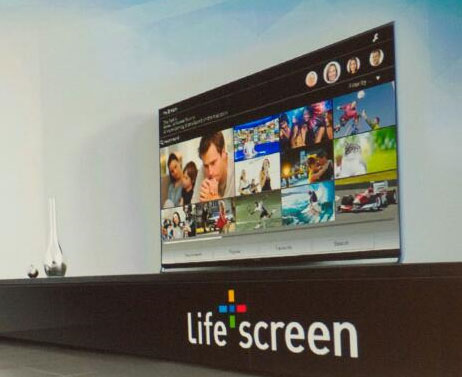 We're usually pretty sceptical about such claims, but are willing to give Panasonic the benefit of the doubt, uhm, just because they're Panasonic, the company which has given us so much viewing pleasure albeit with its now-shuttered plasma technology. Although its first 4K LED outing, the Viera TX-L65WT600B, never quite scaled the heights of the brand's plasmas, it nevertheless is a very good flat-panel television which walked away with our "Highly Recommended" award – Panasonic's decision to switch from IPS to VA-type LCD panels has improved the display's black level by leaps and bounds.
And we certainly hope that Panasonic can build upon the quality of the WT600 with its new AX800 range which will initially come in two screen sizes: the 58-inch Panasonic TX-58AX800 (UK model number TX-58AX800B; EU TX-58AX800E) and the 65-inch TX-65AX800 (TX-65AX800B in the UK; TX-65AX800E in Europe). There's also an 85-inch model due to be released later in the year. Like last year's WT600, the Panasonic AX800 will feature HDMI 2.0 and DisplayPort 1.2a compatibility.
New to the 58in and 65in AX800 will be inbuilt HEVC/ H.265 decoding, HDCP 2.2 compliance, and the firm's latest Viera Life+ Screen Smart TV platform. Other features include wide colour gamut (though it's unlikely any LED-lit TVs can fulfil Rec.2020 Ultra HD standard), THX 4K certification, "4K Fine Remaster Engine" upscaling, and "Local Dimming Pro" technology. From various hints dropped in Panasonic's press conference, this appears to be based upon direct LED backlight, in which case it should be full-array local dimming, though of course we'll confirm later when we visit their CES booth.
The Panasonic TX58AX800 and TX65AX800 are scheduled to be available to buy in the spring of 2014. No word on pricing, and no sign of that Panasonic OLED that we'd hoped would take over the mantle from its critically-acclaimed plasma TVs.