Microsoft has announced that almost forty television content providers worldwide have signed deals to roll out a wide variety of on-demand and streaming services on the company's Xbox Live online entertainment portal. This means that Microsoft Xbox 360 users in more than twenty countries will soon be able to enjoy on-demand and catch-up TV programmes from their video game console interface, finally putting them on equal footing with Sony Playstation 3 (PS3) owners who have had access to these facilities for some time.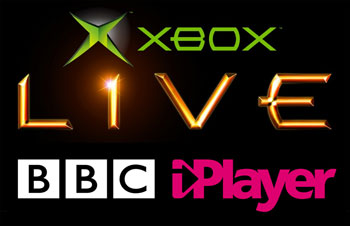 BBC iPlayer, 4oD & Lovefilm to hit Microsoft Xbox Live
In the United Kingdom, the TV and video content providers that will join the Xbox Live service in addition to the existing Sky Player include the BBC, Channel 4, Channel 5, Blinkbox and LoveFilm. Although the specifics were not detailed in Microsoft's press release, the content is expected to delivered through downloadable clients such as BBC iPlayer, 4oD and LoveFilm apps.
To differentiate its offering from the raft of Smart TV platforms found on the latest ranges of internet-connected HDTV sets, Microsoft plans to provide a seamless user experience of switching between live television, gaming and on-demand content. Users will be able to search for content using the company's Bing search engine, either via voice command or the Xbox Kinect's motion-based controller which should be more intuitive and effortless compared to traditional remote controls.
Speaking about Xbox Live's new TV entertainment service, Microsoft's Interactive Entertainment Business president Don Mattrick said that it brings the company one step closer to delivering easily consumable and shareable entertainment, through a combination of engaging content and innovative technologies like the Kinect for Xbox 360 and the Bing voice search.
Available even to non-paying Xbox Live Free members, the new TV services are scheduled to arrive in the UK this Christmas, heralding "a new era in television" according to Microsoft.