The BBC's popular iOS iPlayer app has just been given a batch of new updates in response to viewer feedback, including one that makes full use of the new fangled Retina display on iPad 3.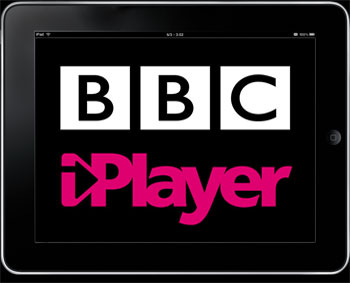 BBC updates iPlayer app to support iPad 3's Retina display
Following requests for better playback, the Beeb have made changes to improve video performance, and also added more voice control options to increase accessibility. However the biggest change unveiled in version 1.3.2 is exclusive to owners of the new iPad, in the form of enhanced graphics that get the most out of the device's Retina display.
The UK public service broadcaster hasn't stated exactly what has been done to improve the quality of streamed videos, but it claims to have delivered better results. "You asked for better playback so we've improved the video performance," says the BBC on the app's iTunes page.
As well as these changes, a few bug fixes and some 'general tidying up' have been done to improve the overall quality of the video-on-demand (VoD) application.
However, not all users are happy with the updates. One customer review claimed that the app no longer opens after updating, while another highlighted the fact that the BBC iPlayer still doesn't allow viewers to download streams and watch the content offline.
Clearly though, the BBC is making a big investment in its iPlayer service, so we can expect to see more improvements in the coming months. The iPlayer has played a big part in the organisation's incredibly successful coverage of the London 2012 Olympics, which broke all records for online streaming.
In total, the BBC received 106 million online video requests for its Olympics' coverage, while its Olympics mobile app was downloaded by 1.9 million people. Traffic reached its peak on the same day that Bradley Wiggins took the gold medal, when 2.8 petabytes of content was streamed from the BBC's online services.