The BBC has this week launched its global iPlayer application for the popular Apple iPad device in eleven countries. The BBC iPlayer Global app will enable international viewers in these countries to enjoy the UK broadcaster's content on their iPad tablet PCs. Available now on the iTunes store, the app brings what is described as a "curated" range of BBC content to fortunate residents in these eleven territories that have been selected for the initial rollout.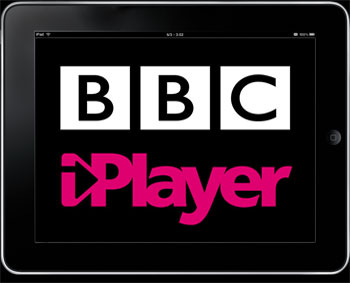 BBC iPlayer Global app on Apple iPad
The BBC iPlayer Global iPad app has not yet been made available in the USA, as the regions that have been included in this first round of release are all from Western Europe. These countries are France, Austria, Italy, the Republic of Ireland, Belgium, Germany, Luxembourg, Spain, the Netherlands, Switzerland and Portugal.
The international version of BBC iPlayer application for iPad will cost nothing to download. However, those who actually want to use it to view BBC content will have to cough up €6.99 per month, or €49.99 for an annual subscription. The organisation intends to stagger the release of the app, hoping to make it available in Australia, Canada and the United States by the end of this year.
Unlike some of the other video apps designed for the Apple iPad, the BBC iPlayer (Global) app will allow streaming of TV programmes over both WiFi and 3G connections. Users will also be able to enjoy the convenience of downloading shows and then watching them offline afterwards. The Beeb has been working closely with technology powerhouse Apple – manufacturer of the iPad – on this project.
A team of BBC editors will decide on the shows that will be made available via the app, which unfortunately means that international viewers will only have access to a limited amount of BBC material. The British public service broadcaster said that the BBC iPlayer Global app is not intended to be a catch-up TV service like the iPlayer application in the United Kingdom, but more a video-on-demand (VoD) service.