Efforts by the BBC to make its popular iPlayer service available in the USA have met staunch resistance from local cable TV networks, meaning it's unlikely to be rolled out in the country anytime soon. The UK public service broadcaster recently announced that it would be extending its overseas iPlayer offering by another 12 months, but the US is among the countries that are noticeably absent from the trial.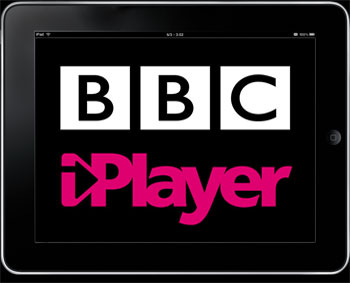 BBC iPlayer Global app hits the wall in USA
Rumour has it that American cable TV networks are to blame for the absence of Global iPlayer in the United States, as they see the service as a rival to their own offerings. The problem boils down to the fact that both the iPlayer and American cable companies carry the same content from the BBC America channel, and so the service could potentially 'steal' viewers from US networks. To prevent this from happening, US networks have threatened to drop BBC America completely if BBC Worldwide goes ahead and launches the iPlayer in the States.
Forced to choose between the two services, it seems that BBC America (the British broadcaster's largest brand in the US) has won out – at least for the time being. The global iPlayer app is unlikely to be seen in the USA anytime soon, although the BBC hasn't given up on plans to launch in America just yet.
Tessa Matchett, BBC's Head of Communications for Global iPlayer, said that:
"The United States is a very complex media market. Currently, we have one very successful cable channel in BBC America, and we're looking into what options we have to roll out additional platforms in that country."
In the meantime, while it mulls its American dilemma, the BBC is set to press ahead with extended trials for Global iPlayer elsewhere. The service has been available for the last 12 months in 18 different European countries, and for a shorter period of time in Canada and Australia. The Beeb have been using the trial period to assess the iPlayer's performance, content mix and consumer demand in different markets, and with the full support of the BBC Trust has decided to extend coverage until autumn of this year so that it can accrue more data.
The trial is part of BBC Worldwide's long-standing plans to offer its content to the rest of the world as paid VoD (video on demand). As well as offering content through syndicated and its own brand TV channels, the company has also began selling shows through platforms such as iTunes. In addition, the BBC World News channel has already enjoyed significant success in foreign markets, although this also met with competition in the US, where it is only offered as part of a Livestation package alongside the Al Jazeera English, Sky News and France 24 news channels.
Source: TechRadar