Many European residents who have access to an Apple iPad will soon be able to watch UK favourites such as Doctor Who following the announcement that the BBC is set to launch its international iPlayer for use with iPad tablets. The service is set to be made available later on this year in Western Europe in the form of an iPad app to which users can subscribe for a low monthly fee.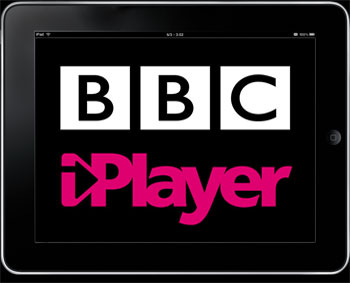 It is thought that those wishing to subscribe to the service will pay somewhere in the region of £6 per month for access to a wide range of programmes covering a variety of genres. All of the content will be in English, and it could really appeal to Brits who might be living and working abroad in Europe but don't want to miss out on their favourite shows.
The international version of BBC iPlayer is set to be different to the British one in that it will not be a facility that allows users to only watch recent programmes that they have missed as part of a catch-up TV service. Jana Bennett, the former BBC Vision director who now works at BBC Worldwide, said that there was far more freedom with the global iPlayer framework, which means that there will be more flexibility over the programming that goes on there and how it is presented.
The way in which the iPlayer service will be designed will most likely mean that some well-known BBC programmes such as EastEnders will not be available on the service, but instead there will be a wide collection of different programming that will cover a range of genres such as comedy, history, and music. It seems that the Beeb is intent on dominating the world with its iPlayer service, as the Western Europe pilot – if successful – could lead to a USA rollout, although no details have been confirmed as yet.