The BBC has this week unveiled a major new feature for its iPlayer app, introducing mobile download functionality for iOS devices, with an Android OS update set to follow in the next few weeks or so.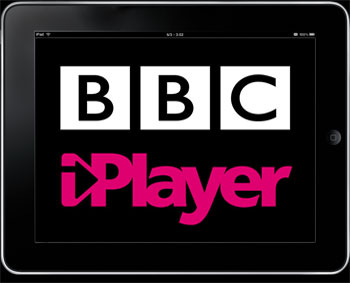 BBC rolls out iPlayer mobile download on iPhone & iPad
The game-changing new functionality is set to transform the mobile viewing experience for fans of the BBC iPlayer catch-up TV service, particularly those who live or often travel to areas where they can only receive a poor signal. iPlayer viewers with an iPhone, iPad or iPod running iOS 5.1 or greater can now download any programme that's available to stream through the BBC's mobile app, and save it on their device for offline viewing when they lack a reliable connection. Which means you can now watch BBC content away from your HDTV set on the beach, on a plane or even when you're out at sea.
David Madden, Executive Producer for iPlayer mobile, said in a statement on the BBC's internet blog:
"Today's launch represents a major step forwards for the BBC iPlayer, with programmes being accessible whenever you want."
Up until now, the BBC iPlayer has been a streaming-only platform, with the inability to download shows for offline viewing being a major source of frustration for some consumers. With the new update, users will be able to download as many programmes as their device's memory permits, and once a programme has been downloaded, they'll have up to 30 days to watch it before it expires, or 10 days from the day they open the file.
Madden pointed out that the new feature could prove to be especially useful for parents with young children.
"Our research shows that kids TV content is especially popular on tablet devices, because children are able to sit and play with almost anything," he explained.
"The ability to download your child's favourite TV programmes could well be a god-send for parents embarking on long journeys with their kids."
The Beeb said that an updated version of the Android iPlayer is currently in the works and will be rolled out "very soon", although they haven't given an exact date for the release. This is good news for anyone whose Android device sports the latest 'Jelly Bean' variant of the OS, as this is currently unsupported by the BBC's iPlayer.
As for other platforms, it's looking unlikely that the BBC iPlayer will ever come to Blackberry, although there is a glimmer of hope for fans of the Windows Phone. While the UK public service broadcaster hasn't made any official announcement, it did hint that it was "looking at downloads on other devices in the near future". What with the upcoming release of Windows 8, and the slew of Windows 8 tablets on the horizon, we could well see a version of the iPlayer on Microsoft's operating system in the near future.