UK media and entertainment giant British Sky Broadcasting (BSkyB) has this week announced a range of new enhancements that will not only see its Sky Anytime+ on-demand video service reach millions of households across the country, but also provide a much greater choice of programmes for subscribers through the addition of BBC iPlayer and ITV Player.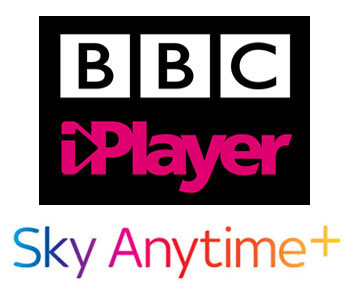 BBC iPlayer & ITV player to join Sky Anytime+ as usage grows
With its weekly usage having grown by 80% over the last three months up to the 31st of December 2011, and the service being available in over a million Sky homes, it is thought that the latest Sky Anytime+ improvements are inspired in part by its recent rapid growth.
The Sky Anytime Plus video-on-demand (VoD) service already provides users with a wide range of documentaries, movies, drama and other entertainment, which is completely free to subscribers to Sky+ HD, broadband and TV packages. BSkyB explained that in an effort to give its subscribers even more value for money, the company is committed to enhancing its services.
A vast choice of content from partner channels like Disney, National Geographic, FX, MTV, UK TV, Discovery and History are all available on top of the offerings from Sky itself. To add to this content, Sky has made an agreement with both ITV and the Beeb in order to increase the high-quality content that is available on Sky Anytime+. Some famous ITV shows like Lewis, Prime Suspect and Cold Feet will be added this week, whereas the immensely popular BBC iPlayer catch-up TV service should arrive sometime later this year.
The number of users who will be able to access Sky Anytime+ is expected to grow significantly, with the digital satellite TV broadcaster planning to make the service available to all subscribers of its HDTV package – regardless of whether they are signed up to Sky Broadband or not – as soon as Easter 2012. Currently 1.2 million households in the United Kingdom are able to access the Sky Anytime+ service thanks to their Sky Broadband subscription, and with the new changes that number is expected to rise to in excess of 5 million.