BBC's popular iPlayer application has finally made its long-awaited debut on the Sky+HD box, in line with the digital satellite television broadcaster's recently announced shift towards catch-up TV services.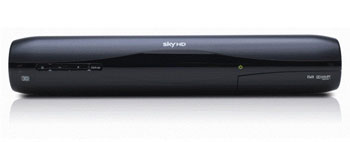 BSkyB adds BBC iPlayer catch-up TV to Sky+HD box
Earlier this year, the BBC, ITV, Channel 4 and Channel 5 all signed up for a deal with BSkyB (British Sky Broadcasting) that would allow the satellite broadcaster to distribute on-demand videos through its Sky+ HD boxes. The ITV Player, which received a major update to include micropayments just this week, was launched on Sky earlier this year, as was Channel 5's Demand Five service. Now, with the BBC iPlayer finally reaching Sky, Channel 4's 4oD remains the only outstanding terrestrial TV service currently not available on the platform.
The latest move means that the BBC iPlayer is now accessible through all major TV platforms in the United Kingdom, and brings to an end a long-standing dispute between Sky and the Beeb – previously, the former had refused to grant the latter its own-brand VoD (video-on-demand) service.
By integrating the iPlayer with its On Demand lineup, Sky should be able to gain a new foothold in the estimated 6.7 million UK homes that own Sky+HD set-top boxes. These customers will now be able to access the BBC iPlayer directly via the On Demand section in their Sky TV Guide, allowing them to catch up with programmes like Eastenders, Strictly Come Dancing and Doctor Who. This should make a big difference for Sky viewers, who previously had to do things the old-fashioned way, setting their Sky+HD box to record the show before they go out, or miss it altogether.
"By adding the BBC iPlayer to Sky, we're giving our customers more control than ever before," said Luke Bradley-Jones, Sky's Director of Products.
BBC's iPlayer has already proven itself to be a runaway success, with more than two billion requests for catch-up TV in 2011, and a staggering 200 million requests just last month. The app is now available on no less than 650 different platforms, including PCs, smartphones, tablet devices and internet-connected HDTVs, according to Daniel Danker, the BBC's general manager of programmes.
"More than 20% of BBC iPlayer use takes place on connected TVs, in the living room. By linking up with Sky TV, the BBC iPlayer is now accessible through all major TV platforms in the UK at no extra cost," said Danker.