The hugely popular BBC iPlayer, which offers users access to video on demand (VoD), is now available on all the main UK gaming platforms, following the joint announcement this week by the BBC and Microsoft of the launch of the catch-up TV service on the latter's Xbox LIVE portal.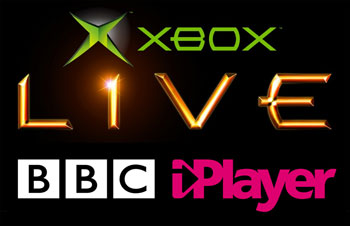 BBC iPlayer hits Microsoft Xbox 360 with Kinect controls
With all the programmes on the BBC iPlayer available on Microsoft Xbox LIVE without any extra charge, the addition of the service will mark a first for British Xbox 360 owners, as it will be the first content provider in the UK to provide its content completely free. There will also be enhanced features on the BBC iPlayer for Kinect-equipped Xbox 360 owners, including the ability to use voice recognition and hand gestures to find and play any of the available programmes on the VoD service.
With the BBC iPlayer available on more than 450 different devices and platforms, including a huge number of internet-connected HDTV displays, smartphones and tablets, as well as through the Sony PS3, Nintendo Wii, BT Vision, Freeview, FreeSat and Virgin Media, this latest release on the Xbox LIVE platform goes even further to build on the relationship that the Beeb maintains with other firms within the television and video game industries, and will allow millions of new users to enjoy the critically acclaimed service.
BBC's general manager for Programmes and On-Demand Daniel Danker stated that the introduction of the BBC iPlayer service at no extra cost on the Xbox LIVE free membership is something the UK public service broadcaster is particularly excited about, as it allows the organisation to take another step toward making its catch-up TV service available to its entire audience.
Microsoft's director of Xbox and Entertainment Stephen McGill also issued a statement, noting that although the Xbox 360 led the console market in terms of sales both globally and in the UK last year, and its Xbox LIVE service is already considered to be among the most comprehensive VoD entertainment service available for TVs, the introduction of BBC iPlayer will take the services it offers to the next level.