More than one week into the London Olympics, and its pretty clear that viewers have given the BBC Sport's online coverage the thumbs up, as the UK public service broadcaster reported an 80% increase in website traffic from people streaming coverage of the events.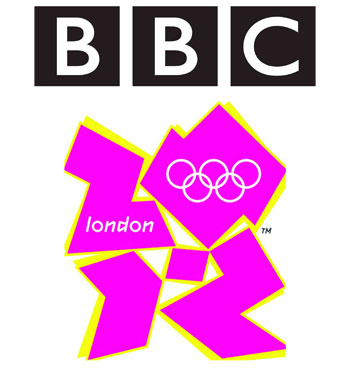 BBC Olympics web usage up 80%, but few are from Smart TVs
The Beeb had previously announced a record-breaking start to its Olympics coverage, attracting some 8.3 million browser visits on the 29th of July, and if anything this hunger has increased as viewers became enthralled with the astonishing successes of Team GB, who have so far secured 40 medals, including 18 gold.
London 2012 has proven to be an event quite unlike any other, heralding a new dawn in the way viewers access coverage of the games. As reported on the BBC Internet Blog, this is truly the first-ever multi-platform games, one in which all four screens (PCs, mobiles, tablets and internet-connected HDTVs) have seen massive growth in usage. Overall, the broadcaster has seen a huge increase in the number of browsers accessing the BBC Sport website (18m unique browsers) and the 24 Olympic Red Button Streams (17m), with a daily peak of 8m UK viewers and 10.4m global viewers smashing their previous records of 5.7m and 7.4m respectively.
One of the key aspects of BBC's Olympics coverage has been its video streaming service – the organisation has gone to great lengths to ensure that every single event is available to watch online, and has attracted a record 29m requests from bbc.co.uk/sport since the games kicked off, while the site itself has seen an 80% increase in its total traffic.
What is interesting is the way in which viewers have been accessing the BBC's digital content during the Olympic games. As expected, computers and laptops were by far and away the most popular device, making up 56% of all traffic from the 28th of July until the 1st of August. This was followed by mobile smartphones, which accounted for 33% of users accessing the BBC's content in the same period, then tablet devices with 8%.
One big disappointment however is that BBC viewers have largely failed to embrace Smart TVs as an online viewing platform – these contributed to only 3% of the broadcaster's total online viewers. Perhaps users prefer to follow the events via more conventional terrestrial or satellite television broadcasts on these HDTV sets.
Red Button has also proved popular, with every single stream on offer being watched at least 100,000 times by viewers; with notable events like the Men's Road Race with Mark Cavendish, seen by 1.3m people; and a further 729,000 tuning in to see Bradley Wiggins take gold in the time trials event.
This all needs to be put into perspective of course. Regular broadcasts on BBC1 and BBC3 remain by far and away the most popular way to access the games, so much so that new records have been set here as well – a grand total of 45.4m viewers have watched at least 15 minutes of the games in its first six days, a total that already surpasses viewing figures for the Beijing Olympics in 2008.
Source: BBC Internet Blog