The BBC has this week announced what it calls a reinvention of its interactive services, with the launch of its Connected Red Button on Virgin TiVo, a move it promises will "effortlessly" integrate TV, online content and radio in the "simplest possible way".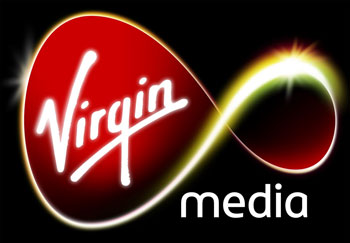 BBC Connected Red Button hits Virgin TiVo, with Smart TVs to follow
Motivating this latest enhancement is the Beeb's desire to seamlessly bring together internet with live TV, whilst at the same time making the technology invisible to its users. So excited is the UK public service broadcaster, that it goes as far as saying that the move is the "beginning of an exciting new future for television".
Connected Red Button builds upon the BBC's original, extremely popular, Red Button functionality, allowing viewers to discover new content by watching programmes on channels such as BBC Three and Four, CBeebie and CBBC even if the channels themselves are currently off air. Additional functionalities include access to news and sport highlights and headlines, more live events, and catch-up TV (which sounds eerily similar to what the ever-popular iPlayer service currently offers).
The service has been built using a process known as BDD (behaviour-driven development), and TDD (test-driven development), which encourages a much closer collaboration between designers, engineers, testers and product owners.
The first to benefit from the new enhancements will be customers of Virgin Media's TiVo service, in line with the two company's innovation partnership which previously saw TiVo become the first to offer embedded BBC iPlayer with its on-demand TV services. The BBC says that after TiVo, Connected Red Button will be rolled out to other platforms such as internet-connected Smart HDTVs over the next few months, whilst reassuring fans of the traditional Red Button that there are no plans to do away with this service.
Cindy Rose, Virgin Media's executive director of digital entertainment, said that the company appreciates how vital connected television is becoming for home entertainment.
"We're delighted to be able to work with the BBC to launch yet another interactive services milestone. Virgin Media's commitment to its partnership with the BBC ensures that our customers will be the first to get their hands on what is sure to be a hugely popular new interactive experience," Rose said.
Victoria Jaye, head of IPTV & TV online content at the BBC, said that curating online television content for home audiences would only add value to their viewing experience:
"Audiences can sit back and relax, TV just got a whole lot better thanks to the internet."