The BBC has turned the tables on Sky and is threatening to make the satellite TV broadcaster pay to transmit its content in a new escalation of the years-old retransmission fees row. The threat suggests that the corporation is determined to abolish the £5 million annual fee that Sky charges it to carry its 49 TV and radio channels.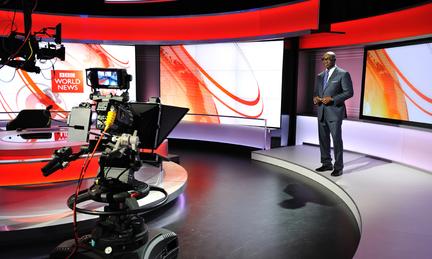 BBC demands Sky scraps retransmission fees
Speaking to The Guardian newspaper, BBC director of policy and strategy John Tate argued that Sky "should do the decent thing" and "stop charging licence fee payers to carry BBC services", adding that these channels underpin its ability to rake in massive profits each year.
The BBC is believed to have the backing of Channel 4, which pays a further £4.5 million a year alongside ITV and Channel 5 to have its own channels broadcast on Sky. In total, public service broadcaster pay £9.5 million annually to Sky.
The argument dates back to 2010, when the BBC's former director general Mark Thompson first stated that Sky should in fact be paying the BBC to carry its channels, as cable TV companies do in the US.
Sky has made some concessions – last year it cut its retransmission fees by 40%, a move that allowed the BBC to provide extra funding to local radio services. Sky is expected to reduce its fees by an additional 27% by 2014.
However, the satellite broadcaster has steadfastly refused to cut the fees altogether, saying that its satellite network is costly to maintain and that it's unfair that its customers alone should pay for its upkeep.
It would appear that the BBC's threat is the last role of the dice, short of blocking Sky from transmitting its content altogether. Even so, it would appear that the broadcaster has some substantial support after the culture minister Ed Vaizey came out in support of it, saying that the government is ready to intervene and insist that Sky scrap the fees if it doesn't do so voluntarily.
"I believe that the players involved should be able to work out a fair and equitable solution," said Vaizey last January. "However, if the industry cannot find a way to stop charging licence fee payers then the government will look at how it can intervene."
In response to the threats, a spokesperson for Sky insisted that the BBC benefits directly from the billions of pounds its invested into its platform. He likened the retransmission fees to "paying for electricity, studio facilities and other operational costs", and insisted that the BBC had to cough up.
Source: The Guardian