The Olympic Games will kick off with what is sure to be a spectacular Opening Ceremony today at the Olympic Stadium. Tickets for the London 2012 Olympics are of course going to be red hot this summer, and so the majority of us will likely have to watch the games from the comfort of our own homes.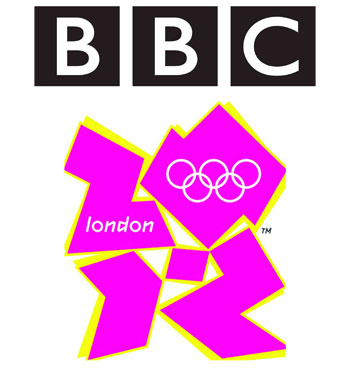 BBC reveal sparse 3D schedule for London 2012 Olympics
No doubt there will be plenty of disappointed folks out there who couldn't get hold of tickets to see the Games, but watching the event on the box doesn't necessarily mean they'll have to miss out on any of the atmosphere. Thanks to the BBC, for the first time in the history of the Olympics, British viewers will be able to watch a selection of live events and highlights in all their tri-dimensional glory for free.
The BBC's 3D broadcasts might be rather sparse in comparison to coverage offered by the likes of Eurosport and NBC in the USA, but the upside is it will be available free of charge to any viewer who has access to a 3D-capable HDTV display as well as high-definition channels, irrespective of the digital television platform they're on (Freeview HD, Freesat HD, Sky+ HD and Virgin Media).
The Beeb's 3D Olympics coverage is part of their continuing "Summer of 3D", part of a two-year trial that has already covered the Wimbledon final, and will also feature a 3D simulcast of The Last Night of the Proms in September, and the highly anticipated Planet Dinosaur 3D, to be screened next month.
The Olympic Games is the main event however, with extra-dimensional coverage scheduled to begin today, the 27th of July with the Opening Ceremony, a three-hour broadcast starting at 8.50pm. The UK public service broadcaster also confirmed that it will be screening the full Closing Ceremony together with a special Olympic Games review programme in 3D at 8pm on the 12th of August, the final day of the Games.
Both ceremonies are sure to be spectacular events in the third dimension, but by far the biggest highlight will be the most eagerly anticipated event of all Olympic sports – the Men's 100 metre final – which takes place on the 5th of August. The BBC is offering live 3D coverage of its build up to the race, post-race analysis, and of course the main event itself in a one-and-a-half hour programme to be screened at 8.30pm.
In addition to the above broadcasts, 3D fans will also be able to enjoy a one-hour daily highlights package show each evening from 11pm. All the aforementioned 3-dimensional programmes will be aired on BBC HD (channel 54 on Freeview; 109 on Freesat; 169 on Sky; and 187 on Virgin).