A new dedicated BBC Sport app is set to arrive on Sony Bravia connected HDTV displays and Playstation 3 (PS3) consoles just in time for the eagerly awaited "2012 summer of sport", which will give a significant boost to the multimedia credentials held by the Japanese consumer electronics manufacturer.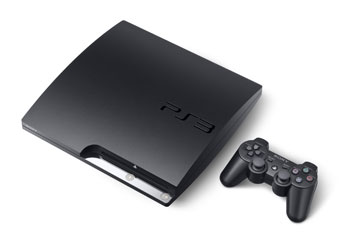 BBC Sport app to hit Sony PS3 & Bravia Smart TVs in June
Scheduled for launch late June this year, the new application will be accessible through the Sony Entertainment Network internet-connected portal, sitting alongside the currently available BBC iPlayer and the BBC News apps. The complete suite of coverage for the 2012 London Olympics, with 24 HD live streams running simultaneously delivering 2500 hours of content, will be offered by the UK public service broadcaster via the BBC Sport app.
Commenting on the upcoming release, marketing director at Sony Computer Entertainment (SCE) UK Alan Duncan said that for the many millions of British Sony PS3 owners, the launch of the BBC Sport app will be a welcome addition to the universal entertainment credentials held by the PlayStation.
Sony's category development manager for Bravia TVs Edd Uzzell stated that one of the greatest crowd-pullers for broadcasters in terms of ratings is televised sports. He added that a huge amount of extra sporting content that is not available through the current television broadcasting model can easily be accessed by consumers using this innovative application, providing sports fans with in-depth coverage of their favourite events on their web-connected HDTVs.
He also believed that thanks to its availability on the Sony PS3, the BBC Sports app will achieve an extensive level of penetration, possibly precipitating a surge in usage of services offered on Smart TVs. This will be one in a long line of new apps released by Sony to get users to try out various services on the company's connected products.