The BBC is getting onboard with the industry's latest new anti-piracy technology, with the announcement of its first UltraViolet-enabled Blu-ray and DVD titles in the United Kingdom.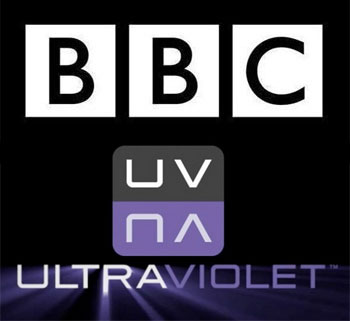 BBC embraces UltraViolet for Top Gear & Dr Who Blu-rays
Set for release later this month, the first four titles in the Beeb's UltraViolet collection include the new Top Gear Special Commission, Doctor Who: Series 7, Part 1; Attenborough: 60 Years in the Wild, and stand-up comedian John Bishop's Rollercoaster. The BBC said that both the Blu-ray and DVD versions of the titles will be UltraViolet-enabled.
UltraViolet is a new technology that was first introduced in the UK late last year, backed heavily by some of the content industry's biggest names, including Hollywood studios like Sony Pictures and Warner Bros., Sky, Samsung and LoveFilm. The system was the brainchild of the Digital Entertainment Content Ecosystem (DECE), and means that consumers will now be able to "buy once, play anywhere" when they purchase an UltraViolet title. In addition to receiving a physical copy of the title, consumers will also receive a digital copy that they'll be able to play on up to 12 different digital devices.
The industry's big hope is that UltraViolet will finally give content producers a way to fight piracy and increase their sales. It relies on cloud-based software – consumers receive a code when they buy the Blu-ray or DVD version of a title, which then enables them to download the content or stream it on a range of devices including smartphones, tablets, PCs and smart HDTVs. Consumers will thus be able to create a "virtual locker" of TV shows and movies they have purchased, which they will be able to watch anywhere they want, on any device they want. Industry chiefs see this convenience as something will tempt more consumers to purchase legitimate Blu-ray and DVD discs, rather than pirated versions.
BBC has teamed up with Flixster for its initial slate of four titles to provide a platform for customers to redeem the digital copy of their purchases. Instruction on how this works will be provided along with the physical copy of their discs.
"We're delighted to launch our first range of UltraViolet-enabled DVDs," said Claude London of BBC Worldwide.
"We're very hopeful that consumers will embrace the idea and begin to build their own digital entertainment libraries, which will allow them to enjoy the BBC's releases both at home and on the go."
The BBC said that it plans to continue working with UltraViolet and Flixster, and will be announcing more releases next year.