Following the BBC's decision to broadcast certain segments of the London 2012 Olympics in all their tri-dimensional glory, many 3D advocates had hoped that this would spur an upturn in 3DTV adoption among the UK public as Olympic fever grips the nation. However, some initial viewing figures released by BARB (Broadcasters' Audience Research Board) may leave them disappointed, as it was revealed that less than 0.5 percent of BBC viewers actually watched the London Olympics opening ceremony in 3D.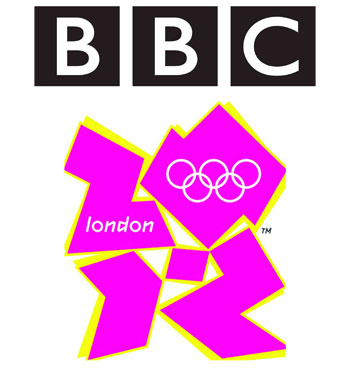 Under 0.5% of BBC viewers watched London Olympics in 3D
Technology website Pocket-lint.com, who obtained the numbers through registered BARB data processing bureau Attentional, reported that 113,000 viewers tuned into BBC HD – the channel on which the Beeb's 3D coverage is aired – on the night of the opening ceremony. While representing a sizable numerical increase over previous 3D programmes delivered by the British public service broadcaster, this is only a miniscule proportion of the total UK TV audience of 26.9 million who watched the event on Friday the 27th of July.
Still, there are some signs of encouragement. Last month's BBC broadcast of the Wimbledon tennis championships men's singles final between Britain's Andy Murray and Swiss maestro Roger Federer attracted 17 million viewers in 2D, but only 30,000 in 3D. This equates to a 3D-to-2D ratio of 0.18 percent, which has been comfortably surpassed by the 0.42 percent registered during the opening night of this year's Olympic Games.
And there are two more opportunities for the ratio to be beaten over the course of these Games. Tonight from 8.30pm, the BBC will be providing 3D coverage of the most mouth-watering event of all Olympic disciplines, the men's 100m final, which includes some build-up, 10 seconds worth of sprinting (or jogging in the case of Usain Bolt), and post-race analysis. Then on the 12th of August, the closing ceremony will be broadcast in the third dimension, preluded by an Olympics review programme at 8pm.
In addition, every evening from 11pm there will be a one-hour Olympic highlights show in 3D. The BBC's tri-dimensional content throughout the London 2012 Olympics can be enjoyed for free on the BBC HD channel (Freeview channel 54; Freesat 109; Sky 169; and Virgin 187) by viewers who have access to a 3D-capable HDTV display.
Source: Pocket-lint.com