Nearly 18 months after we first reported it, the BBC has this week confirmed that its new BBC2 HD channel will go live at 6am on Tuesday the 26th of March, replacing the existing BBC HD channel which was the first free-to-air HDTV channel to launch in the United Kingdom back in December 2007.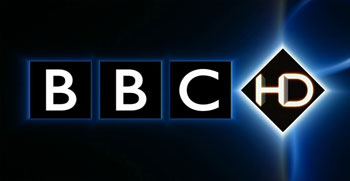 BBC2 HD simulcast channel to replace BBC HD on 26 March
The UK public service broadcaster had launched its second high-definition television channel in the form of BBC1 HD – a simulcast of BBC One – on the 3rd of November 2010. Giving BBC Two programmes the high-def treatment has taken some time, but at least we're almost there, though we would have to wave goodbye to the momentous pioneer that is the BBC HD channel we've all come to know and love.
As expected, the BBC 2 HD channel will provide a simulcast of TV shows aired on BBC2, allowing viewers to enjoy programmes such as The Fall, Science Britannica, Paul Hollywood's Bread and Keeping Britain Alive in all their high-definition glory for the very first time. Established titles like QI, Springwatch and Mock The Week, which have thus far taken up slots on BBC HD, will also be screened on BBC2 HD from 26 March 2013.
BBC Two's controller Janice Hadlow said that the organisation is delighted to be able to follow up its successful BBC 1 HD launch with that of the new BBC Two HD.
"The launch of BBC Two HD will allow us to showcase more of our programmes at their very best – helping to highlight our commitment to high quality, engaging and ambitious programmes on BBC Two," she added.
The new BBC2 HD channel will be available free of subscription on all digital HDTV platforms, namely Freeview HD/ YouView (channel 102), Freesat HD (channel 109), Sky HD (channel 169), Virgin Media (channel 187) and BT Vision (channel 852). Very well done to the Beeb, but next, how about working on finally delivering English regional news on BBC1 HD instead of the current cutoff?