4K Ultra HD TV dominated the headlines at CES 2014, but no matter how big and beautiful the TVs get, that alone isn't enough to tempt consumers to buy them. Sure the ultra high-definition (UHD) televisions look great and give anyone who owns one massive bragging rights over their mates, but until we actually have enough native 4K content to watch on them, it's hard to justify the price premium over 1080p HDTVs.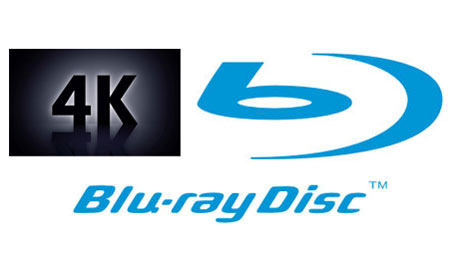 We've seen some efforts being made in this direction, notably from Sony with its 4K Media streaming service, and more recently from Netflix with its plans to stream 4K programming to subscribers. But streaming 4K content isn't really the answer, because the medium is reliant on numerous variables, including connection speeds, bandwidth and compression bit-rates.
What's needed is a more reliable medium for delivering 4K content, something that won't need to depend on our internet connections – in other words, what's needed is good, old-fashioned Blu-rays, physical media on which 4K movies can be stored.
The good news is we're seeing slow progress being made in that direction. Only yesterday it was reported by Samsung that the technology to create multi-layered 4K Blu-rays already exists. The only problem is that Samsung and others are waiting for content creators and the Blu-Ray Disc Association (BDA) to agree on standards – such as the preferred codec – for 4K Ultra HD content.
But with any luck, we won't have to wait much longer for those standards to be established. Word of this came straight from the horse's mouth via motion picture industry publication The Hollywood Reporter, when Victor Matsuda, chairman of BDA Global Promotions Committee, said that 4K Blu-rays should be a reality by the end of the year.
Speaking at CES, Matsuda told The Hollywood Reporter that the BDA had established a task force that includes representatives of 17 media companies, including Dolby, Disney, Fox, Sony and Technicolor, in order to speed things up. Matsuda added that the BDA's board has approved extending Blu-ray to include 4K, and is now exploring the best possible technical blueprint for 4K media. And – this is the news we've all been waiting for – the organisation is aiming to complete the 4K Blu-ray standard framework before the end of this year, he said.