World Cup anticipation is reaching fever pitch in Brazil, causing local retailers to stock up on TVs ahead of the tournament. That doesn't come as much of a surprise given Brazil's love for the "beautiful game", but what does raise a few eyebrows is they're equally in love with the "beautiful picture" too.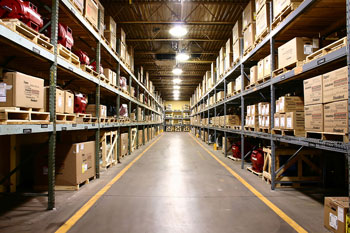 While shipments of LCD TVs grew by a healthy 51 percent in the first-quarter of 2014, plasma TV shipments surpassed all expectations, rising by more than 200 percent in the same period. Total first-quarter TV shipments numbered some 3.3 million units, up from 2.1 million the year before, said market analysis firm NPD DisplaySearch in its latest Quarterly Global TV Shipment and Forecast Report.
That's not to say the Brazilians are actually buying TVs in their droves just yet. DisplaySearch says the rise in shipments is due to retailers stocking up ahead of the tournament in anticipation of a rush of last-minute sales. It's a wise move anyhow – manufacturers and retailers know all too well that big sporting events often translate to a flood of television sales. Indeed, it's said that almost 25 percent of HDTV owners in the USA bought their televisions for the specific purpose of watching the Super Bowl. And there's another major incentive too, for retailers often take such opportunities to offer steep discounts on their TV sets.
But why the sudden appreciation of Plasma TV, a display technology that's almost dead and buried now that Panasonic has stopped making it? The most likely explanation we can think of is that Brazilian buyers know their stuff – plasma display panels come with less motion blur and higher motion clarity than LCD televisions, delivering crisper, cleaner moving images that football purists will surely appreciate.
There could be other factors too – lest we forget, Brazil is still something of a developing country, and many people are still looking to replace their old CRT TV sets.
Hisakazu Torii, VP of smart applications for DisplaySearch, states:
The main demand drivers are CRT replacement, broader HD broadcasting availability, and a strong push by manufacturers to maximise the promotional opportunity."
Of course, LCD TVs are certainly popular with Brazilians too. A 51 percent rise in shipments is no mean feat, and was a vast improvement on sluggish growth in the segment the year before. Indeed, Brazilian LCD TV shipments grow twice as much as any other nation in the world, although India, Japan and the US all showed significant improvements.
Source: NPD DisplaySearch