Although we generally advise carrying out your critical viewing (i.e. watching high-quality Blu-ray movies with surround sound) in a dimly-lit environment in the evening or at night, sometimes this is simply not feasible for certain content such as live sports broadcasts which usually take place in daylight. Furthermore, you may not have access to a fully light-treated room, but stay in an area where sunshine's aplenty (you lucky devil!). Or – for spouse or whatever reasons – you're unable to position your television set away from direct sunlight. Which begs the question, which TV is best for use in a bright room?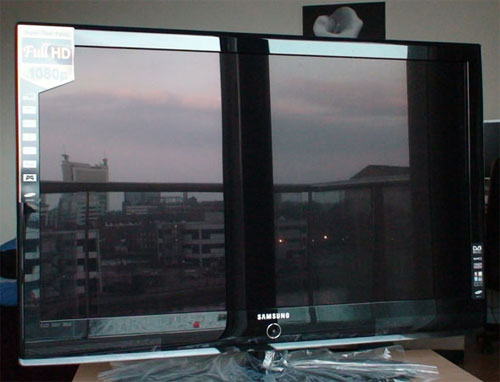 The image quality and visibility of any direct-view display device under brighter conditions is largely determined by two factors. First is the maximum luminance the screen is capable of emitting: if you've tried to read SMS or webpages on your smartphone when outdoors on a sunny day, you'll find that dialling up the screen's brightness would make the text more readable. Most phones' [Automatic Brightness] setting works in this manner: the more ambient light detected, the brighter the screen will be adjusted to improve readability.
The same principle applies to TVs too – if an HDTV is able to pump out generous amount of brightness, then the pictures on screen are more likely to hold their own in the presence of competing ambient light. This is the main reason why LCD televisions typically fare better than plasma display panels (PDPs) in brightly-lit rooms (shop floors illuminated by glaring fluorescent/halogen lights being a common example): LCDs can be cranked up to produce an insane amount of light output; whereas a plasma's brightness is normally curtailed by built-in ABL (Automatic Brightness Limiter) circuitry.
Besides brightness, another important attribute that affects a screen's performance in sunlight is its reflectivity: the more reflective the screen, the more the images will be washed out by the resultant glare, causing blacks to look grey among other things. Most high-end HDTVs over the last couple of years are fitted with very useful anti-reflective filters to help reject ambient light, though the effectiveness varies from model to model.
Based on what we've outlined in the above paragraphs, you should be able to work out that in general, LCD TVs are more suitable for use in bright rooms than plasmas, since LCD panels can deliver higher peak luminance, not to mention tend to feature matte screens (although a few TV manufacturers, notably Samsung, began introducing ultra-glossy coating on their LCDs a few years ago). That said, this year has seen some outstanding developments in PDP technologies that allow them to compete better in brighter viewing environments, as will be explained in the following list where we pick the top 5 best bright-room TVs you can buy in 2013.
1) Philips 46PFL9707
Unsurprisingly, our top choice is an LCD-based television whose brightness can be increased to adequate levels such that on-screen images remain clearly visible in a light-filled environment. What separates the Philips 46-inch 9707 LED LCD TV from the rest is its Moth Eye filter which is hands down the most effective anti-reflective filter we've ever witnessed on a flat-screen display.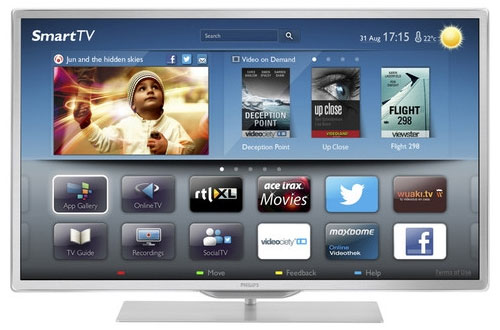 Structured to mimic the characteristics of a moth's eye (hence the name), the Moth Eye filter is composed of numerous microscopic nodules that serve to diffuse light hitting the screen to a wider area, therefore minimising concentrated pools of reflection. Crazy as it sounds, the end result was absolutely remarkable, providing us with a transcendent experience as far as daytime viewing is concerned. Free of distracting glare, the pictures on the Philips 46PFL9707 looked unbelievably lucid even in a sunlight-flooded room – until we saw this we actually didn't realise how much we've been mentally tuning out latent reflections on other televisions.
With its Moth Eye filter setting the gold standard in ambient light rejection, the Philips 46in 9707 is undoubtedly the best bright-room HDTV we've ever tested. For more comments about picture and sound quality, here's our full review of this set.
2) Samsung PS64F8500
It may surprise you that a plasma TV – with all the display technology's well-publicised limitations in peak brightness due to ABL – manage to make it into our top-5 list at all, let alone command a lofty second place. But Samsung has made a revolutionary breakthrough here – in its effort to overtake Panasonic plasmas, this year the Korean manufacturer's engineers focused more on improving the brightness of their PDPs rather than outright black level.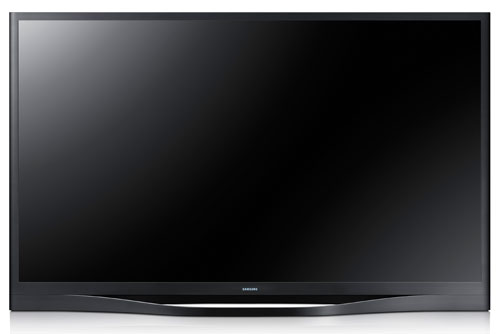 Their efforts paid off: by redesigning their plasma structure from the ground up (with enlarged cell chambers, improved gas discharge efficiency, greater conductivity with the use of magnesium oxide, and modified discharge waveform among the list of innovations), Samsung has created a PDP whose brightness can rival LED LCDs – the F8500's superb contrast performance at both ends even prompted our chief reviewer David Mackenzie to use the phrase "OLED-like" when he first saw it at CES 2013 in Las Vegas back in January, and later in his review of the PS64F8500.
3) Samsung UE55F8000
Another Samsung, but this time it's an LED TV. Befitting a flagship model, the UE55F8000 is equipped with all the bells and whistles you can think of, ranging from stunning near-bezelless design and comprehensive calibration controls to voice interaction and the most complete catch-up TV services in the UK. As mentioned in our March review, we think that as a package there's no better LED TV on the market.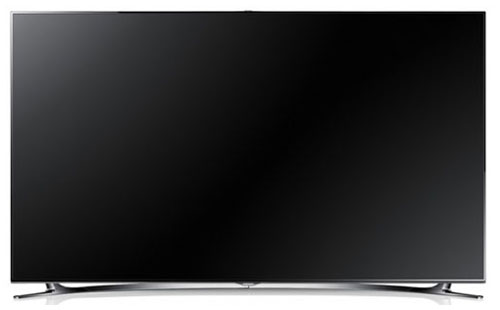 The F8000's extra-dimensional performance is worth a mention. While the television uses active 3D technology that traditionally doesn't do so well in daylight which really shows up the flicker as well as darkening effect of the shutter glasses, Samsung's engineering team has somehow managed to keep flicker and brightness loss to a minimum – not an easy feat to achieve on an active 3DTV. Add full HD 3D resolution plus low crosstalk to the mix, and the Samsung UE-55F8000 is one of the few TVs on which we're happy to watch tri-dimensional material during daytime.
4) Sony KDL-55W905A
The Sony Bravia W9 LED LCD is the Japanese brand's top-end 1080p HDTV for 2013. Although it doesn't offer as many calibration controls as the Samsung F8000, the KDL-55W905A compensates partially by providing the most accurate out-of-the-box picture of any TV we've reviewed this year. As long as [Light Sensor] is switched off (it's enabled by default in the [Eco] submenu), the Sony won't have any problem delivering bright images to fend off competing ambient light.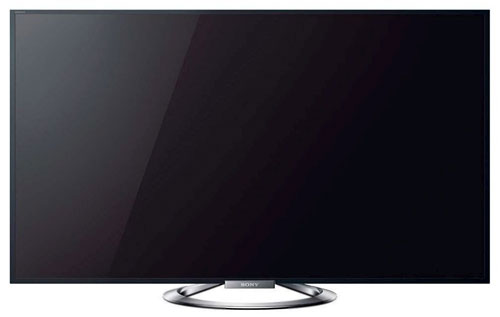 5) Panasonic TX-L55WT65B
Although Panasonic's flagship Viera LED TV is saddled with mediocre black level because of the IPS LCD panel it uses, this shouldn't matter in the presence of high ambient lighting – in a brighter environment, it's the display's top-end luminance which is more important for a better viewing experience.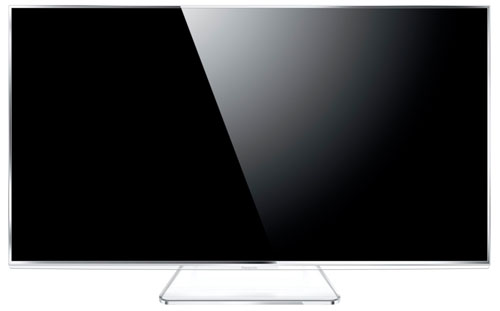 In addition to the obvious light output advantage afforded by LCD technology, the Panasonic WT65 has 2 favourable characteristics going for it in a bright-room installation. One, its anti-reflective filter – dubbed the "Phase" filter by the Japanese company – is one of the best we've seen this year at rejecting ambient light. And two, the onboard 3D display technology is of the passive variant which – unlike its active-shutter counterpart – is free from flicker and significant brightness loss through the glasses, even though passive 3D's vertical resolution is halved compared to active 3D.
Of course, apart from bright-room performance, there are other aspects of picture quality to consider (such as colour accuracy, motion handling, video processing, etc.) when buying a TV for daylight viewing, which we cover extensively in our reviews.