According to figures released by British Sky Broadcasting (BSkyB) this week, the media and entertainment giant's revenue has increased by 9 percent to £1.66 billion for the three months ending the 30th of September 2011. Rising demand from consumers, along with clever campaigning by the company to get existing subscribers to take up more Sky-based products, helped fuel this growth in a relatively difficult trading environment.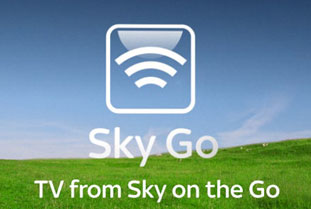 BSkyB sees growth as customers lap up Sky Go
Sky revealed that there are now 2.9 million people in the UK that are on all three television, phone and broadband packages with the company, reflecting an increase of 29 percent compared to last year. The number of Sky TV customers grew from 9.96 million in September 2010 to 10.2 million in September of this year.
Customers have also been lapping up the Sky Go app, with over 1.6 million downloading it in its first three months. More and more subscribers have also been opting for the digital satellite broadcaster's HDTV offering for greater quality viewing, with the number of Sky HD customers rising by 771,000 on a year-on-year basis, and by 103,000 in the past three months alone.
Over the last quarter, Sky customers have added 683,000 new products, including things such as multi-room, HD, broadband and other services offered by the company. The number of high-definition subscribers is now up to 3.9 million which compares to under 3.2 million for the same period last year. There was also an increase in multi-room users, with the figure gaining by 45,000.
Sky's services have clearly appealed to sporting fans, as the figures showed that Premier League audiences had increased on average by 18 percent annually. BSkyB's chief executive Jeremy Darroch said that customers can continue to look forward to great television viewing and choices as a result of the company's investment in drama, comedy and sports coverage amongst other things.