Sky customers will now have even more choice over how they enjoy their favourite films, following the expansion of its movie rental service by media and entertainment giant British Sky Broadcasting (BSkyB). As a result of the expansion of its pay-as-you-go movie-on-demand service, Sky will provide its subscribers with even greater flexibility, enabling them to have a greater say in terms of how and when they watch a range of pay-per-view movies.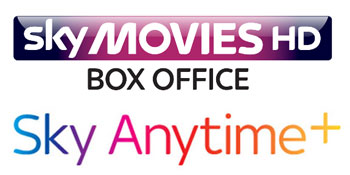 BSkyB expands movie rental service through Sky Store
As part of this expansion project, BSkyB is increasing the number of titles that are available via its Sky Anytime+ pay-as-you-go service. The movie range that will be added as part of the expansion will include classic movies and movie favourites as well as new releases that will come out at the same time as they are released on DVD or Blu-ray, which means no additional waiting around for those who are eager to see them.
The titles are to be made available through the new Sky Store, which is the new facility that has taken over from Sky Box Office in the digital satellite television company's video on-demand service Sky Anytime+. The expansion means that Sky Anytime Plus customers will be able to enjoy instant access to over a thousand movies, which will be available to rent on a pay-per-view basis.
The cost of the movies that are available to rent will vary based on whether it is a new release or not, and also based on whether there are any special offers running on the titles. Some movies will be available for rent from as little 99 pence, which means that more people will be able to enjoy both increased choice and increased affordability when it comes to viewing exciting movie content.
With Sky Anytime+ set to be available to all Sky+HD homes with a broadband connection by Easter (even if they are not signed up to Sky Broadband), more than five million homes will soon be able to enjoy access to the service.