In a bid to provide its customers with even greater freedom and flexibility in terms of viewing, media and entertainment giant British Sky Broadcasting (BSkyB) has added on-demand films to its Sky Go app service. Sky Movies will now be available live and on demand via tablets, smartphones, online, and of course on HDTV sets, which means that subscribers can enjoy a variety of choices when it comes to viewing platform.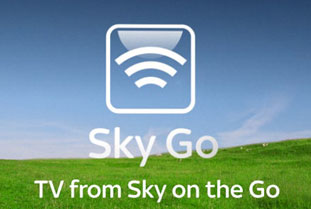 BSkyB adds on-demand movies to Sky Go app
The launch of a movie-on-demand service on the Sky Go app means that millions of people will be able to access a great range of movies, which they will be able to watch wherever and whenever they want without incurring any additional charges. The convenience that this will bring to subscribers is something that the digital satellite TV company believes will give it the edge over rivals, particularly given the rising popularity of entertainment consumption on the go amongst the increasing number of people who own mobile gadgets.
At this time of writing, the Sky Go app is only available to download through the Apple App Store on iOS-based devices such as the iPhone, iPad and iTouch, although a release on the Google Android mobile operating system has been promised "in the coming months". Users who want to stream movies via the Sky Go application can do so through the use of a WiFi connection, but by the end of the year the broadcaster is looking to add 3G capabilities to deliver even greater flexibility and convenience for those who travel frequently. A range of new titles are scheduled to be released over the coming few weeks in the run up to Christmas, so viewers will have plenty to look forward to when it comes to watching movies.
BSkyB is on a mission to bolster its Sky Go app, and this latest move is an important milestone in providing the expansion that consumers seem to want – this will benefit Sky by increasing the popularity of the service. Almost two million unique users have been attracted to the service since it was launched in July of this year, with the service being used across more than 2.5 million devices.