Less than two weeks before the new football season kicks off, BT has announced the launch of the country's first 4K UHD (ultra high-definition) sports channel, together with a 4K set-top box from YouView that will combine to give UK footy fans their first-ever 4K fix.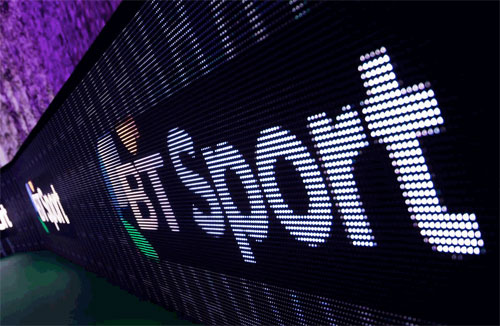 What's more, the new service won't even cost you that much. For dedicated 4K-loving footy fans, BT's asking price of just £15 a month sounds like an absolute steal – for that price, viewers will get access to BT's full Entertainment Ultra HD package, plus BT's Ultra HD-capable 1TB YouView box, 47 channels (including 13 in HD), up to 80 Freeview channels, and all of BT's Sport channels, including the newly launched BT Sport Ultra HD channel.
Don't expect wall-to-wall 4K sports action just yet though, for BT plans to roll-out its 4K coverage a little bit slower than that. The first game to be screened in 4K will be English football's traditional season-opener, the FA Community Shield, which will see reigning Premiership champions Chelsea take on FA Cup winners Arsenal on the 2nd of August. One week after that, BT is planning to screen the clash between Manchester United and Tottenham Hotspur at Old Trafford on the 8th of August, the opening day of the new Premiership season.
BT has also confirmed coverage of the Southampton vs Everton and Manchester United v Newcastle United games on 15th and 22nd of August respectively, in a schedule that suggests BT will be limiting its 4K live coverage to one game a week, at least until the Premiership season gets into its groove. As for non-football sports fans, BT has said it will also provide live coverage of the Silverstone MotoGP on its UHD Sports channel on August 29th and 30th, while a number of Aviva Premiership rugby will also be screened, although no dates have been announced yet.
Those who sign up for BT's full Entertainment Ultra HD package now will also be given a £500 voucher they can use to buy an LG 4K television – a 4K TV is of course an absolute requirement for anyone wanting to enjoy the UK's first live UHD sports channel. There's a few additional requirements besides – viewers will need either BT Infinity 1 or 2 broadband installed, with running speeds of at least 25Mbps, if they're to be able to stream all of the action. In addition, BT is charging a £44 one-time fee to install that new YouView box for you.