British telecommunications giant BT will be broadcasting live coverage of the Barclays Premier League football competition for the first time at the start of the 2013/14 season. The result of the sales process for live audio-visual transmission rights in the UK for seasons 2013/14 to 2015/16 was announced this week by the Premier League.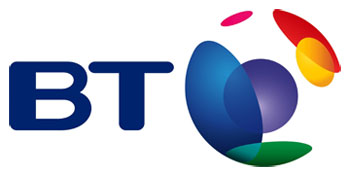 BT to start showing live Barclays Premier League games
According to the England's top football league which operates as a corporation, BT managed to win two out of the seven live broadcast rights packages up for sale, which means that the telecommunications services company will be showing 38 Barclays Premier League matches over the course of the 2013/14 season. 28 of these will be Saturday matches with lunchtime kickoffs (including the season opener), while the remaining 10 will cover games taking place on either bank holidays or midweek evenings.
To broadcast the live matches, BT stated that it will launch a new football-themed channel that will be enhanced by interactive features when watched through BT's fibre optic broadband network. The firm is exploring other platforms as well for distribution of the live sports content, and will announce full pricing and package details in the near future.
Obviously pleased at having secured the rights, BT's chief executive Ian Livingston said that the company looks forward to delivering more value and quality to its customers, especially football fans. He explained that BT's move of buying the live Premier League broadcast rights will give consumers the convenience of being able to source their broadband and entertainment packages from a single provider.
British Sky Broadcasting (BSkyB) remains the leading Premier League broadcaster – the digital satellite TV company will be airing 116 out of the 154 live football matches across various platforms including Sky+HD and Sky Go. Current rights holder ESPN lost out in the bidding process, meaning that the American broadcaster won't be showing any live Barclays Premier League games after the 2012/13 season.