BT is dangling a tasty-looking carrot in front of consumers, offering a 'free' Humax DTR-T1000 YouView set-top box to all new subscribers to its fibre-to-the-cabinet broadband network service Infinity.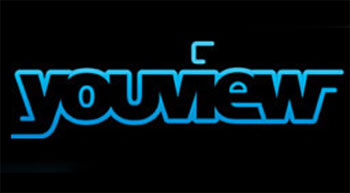 New BT Infinity broadband users to get free YouView box
However, as with all deals of this sort, nothing is completely 'free'. The catch in this case being BT's £49 'activation charge', coupled with a £6.95 fee to deliver the box itself. In addition to that, subscribers wishing to take advantage of the offer will need to commit themselves to a 12-month contract with Infinity, starting at £9/month for the first three months, rising to £18/month after that. Plus, we should also mention the small matter of the £10.75/month line rental fee.
Saying that, the deal is more than reasonable for anyone who is already considering signing up for Infinity or a similar service, offering great savings on the £299 retail price of the Humax YouView DTR-T1000 box in the shops.
The offer is also open to those viewers whose area is not covered by BT's fibre-to-the-cabinet network, so long as they sign up for one of the British telecommunications giant's basic TV service Vision Essential, plus one of its broadband packages. Meanwhile, existing BT customers who wish to upgrade can also take advantage of the offer, getting their hands on a YouView box for just £49 plus the delivery fee.
Alex Green, Director of TV at BT, said that he expects many consumers to take advantage of this "fantastic offer".
"Thanks to YouView, BT's customers will be able to access BT Vision's enormous range of on-demand content and experience a totally new way of watching TV at home," added Green.
Subscribers to Infinity will be able to access more than 100 digital TV and radio channels; enjoy seven-day catch-up TV for BBC 1 & 2, ITV, Channel 4 and Channel 5; and view on-demand content from Now TV, BBC iPlayer, ITV Player, Demand 5, 4OD and Milkshake, with the promise of more content providers to come in the future.
However, it should be pointed out that subscribing with YouView will not grant you access to BSkyB's Sky Sports channels. This service is only available to those using BT's Vision+ box, which comes with the requisite viewing card slot needed to access these channels.
BT said that it will start shipping out YouView set-top boxes to customers from the 26th of October.