It has been announced that the Home Technology Event that was due to take place in London later this year has been cancelled by organisers due to a lack of industry support. The event – which was set to take place from the 29th to the 31st of May 2012 at the ExCel exhibition and conference centre in London Docklands – was being organised by Upper Street Events on behalf of CEDIA (the Custom Electronic Design & Installation Association).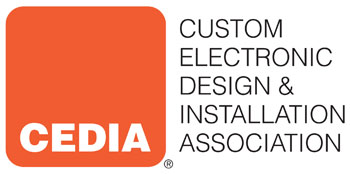 CEDIA Home Technology Event cancelled due to low signups
Some may be surprised at the cancellation, as last year's event was successful and seemed to indicate signs of positive growth according to reports. 2011 was the first time that the show had been organised by Upper Street Events, and the success of the event resulted in the company getting involved in organising it for a second year.
Last year saw over five and a half thousand attendees come to the show, which reflected an increase of 7 percent compared to the figures for the previous year. Over 250 brands from across the CI industry – ranging from HDTV displays and high-end projectors to automation and control systems – were featured in last year's show, and many of those who attended were professionals such as interior designers and architects. However, despite the success of last year's event, a lack of exhibitors signing up to the event for this year has resulted in the show having to be cancelled.
CEDIA Region 1's executive director Wendy Griffiths said that times are challenging for the economy as a whole, and the custom installation industry has not escaped unscathed. She added that for the past few years CEDIA had been heavily subsidising the event as a result of industry demand for a dedicated platform for the CI industry within the UK. However, she explained that with the lack of support for this year it will not be viable for stakeholders to host the show.