Technological advancements in the HDTV arena tend to come thick and fast, and no sooner do we think that we have the latest TV set that will be the envy of all who see it, another one which is better and more advanced comes out. Many people who rushed out and purchased flat screen HDTVs in the not too distant past may have been disappointed when only a short while later 3D TV models hit the shelves. However, the cost of these 3D televisions when they were first launched was out of the reach of many people who may have considered upgrading.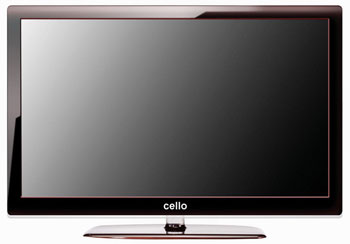 The good news is that 3D TVs, like most other forms of technology, are starting to come down in price after being around for a relatively short time. Consumers will most likely already be able to find some bargains when it comes to these extra-dimensional sets, and the choice of affordable 3DTVs is set to become even wider this summer.
This is because the British LCD TV manufacturer, Cello Electronics, has announced that it will be launching its first 3D TV range in the summer, bringing us 3-dimensional home entertainment at prices that won't break the bank. Fulfilling the company's reputation as a budget TV maker, a 42-inch and a 47-inch 3D LCD television models will go on sale at a modest price of £499 and £699 respectively.
These Cello 3DTV models will utilise FPR (film-type patterned retarder) passive 3D LCD technology from LG Display, and will come with four pairs of polarized glasses so that buyers can get down to enjoying the thrills and spills of high quality tri-dimensional entertainment right away. The Leyburn-based firm plans to charge £19.99 for each additional set of 3D eyewear, but we don't see why regular polarised 3D glasses (which can be bought at £2 a pop) will not be compatible with these passive 3D screens.
Cello's director Brian Palmer admitted that when 3D technology for televisions was first introduced, he wasn't convinced that it had a future. However, he said that the quality of the 3D display technology now available – along with the 3D movies and content that was being released in 3D format – persuaded him to change his mind.