North America is no longer the largest market for sales of LCD TV displays in the world. The throne now belongs to China, according to the most recent data from Korean market research and consulting firm Displaybank. Within the Chinese LCD television market, LED-backlit models enjoyed healthy growth last year, but shipment of 3D-capable sets remained sluggish.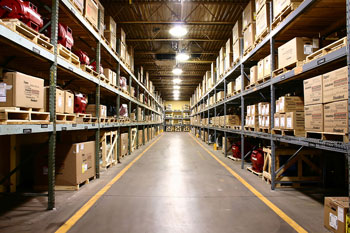 Each month, Seoul-headquartered Displaybank updates its Monthly LCD TV Supply Chain report that monitors the global shipments of flat-screen televisions. Its latest publication subtitled "Chinese Brands" revealed that in 2010, the demand for LCD TVs in China stood at 39 million units, constituting 21% of the worldwide market share. As a result, the region has surpassed North America (which claimed a 19% share last year) as the world's biggest LCD TV market.
Local TV manufacturers dominated the scene in China: the top six Chinese companies – Haier, Konka, Changhong, Skyworth, TCL and Hisense – made up three-quarters of the total LCD TV market share in China. Given the nation's thirst for flat-panel LCD televisions, it is hardly surprisingly to discover that these six TV makers are responsible for 15% of the global TV panel shipment in 2010.
In terms of supplying TFT LCD panels to these six Chinese TV brands, Taiwanese corporation Chimei Innolux (CMI) led with a 32% share, followed by Korean HDTV manufacturers LG and Samsung at 21% and 18% respectively. More than half of the LCD panels used in TVs sold by the six Chinese firms came from Taiwan (representing a year-on-year increase of five percentage points), whereas Korea-based vendors accounted for 39% of the panels (which is down 3pp Y/Y).
Technology-wise, the proportion of TFT LCD panel modules equipped with LED backlight unit (BLU) grew strongly from 1% in 2009 to 11% last year. However, shipment of LCD panels boasting 3D capabilities remained low – only 30,000 units of such modules were acquired by Chinese TV makers in 2010. Looking forward though, Displaybank expects consumer demand for 3D TV sets to rise sharply in China this year due to a concerted push by the industry.