According to recent data, Chinese manufacturers are set to overtake their Japanese rivals when it comes to the production of large-area TFT LCD panels. It is claimed that TFT LCD suppliers from China are already formulating plans for expansion, and with this in mind could surpass Japan in terms of monthly output as early as the second quarter of this year. This information comes from the Quarterly Large-Area Production Strategy Report published by market research firm DisplaySearch.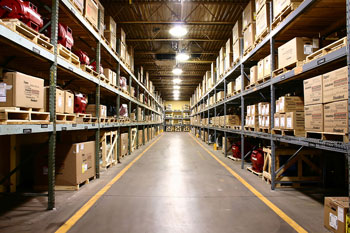 These "large-area TFT LCDs" as defined by DisplaySearch are used not only in LCD-based HDTV displays, but also tablet computers, PC monitors, laptops and netbooks. In the first quarter of this year, production in China reached 2.7 million units per month, which was lower than Japan's figure of 3.2 million units per month over the same period. However, in the second quarter China is expected to increase production to 3.4 million units per month, whilst at the same time Japan's output is set to drop to 2.3 million units per month.
Already it is predicted that China will maintain its lead over Japan for the remainder of this year and the first quarter of next year. A spokesperson from DisplaySearch said that China is poised to play a far more pivotal role in the global flat panel display industry over the coming months, even though Korean and Taiwanese companies are still the major players in this particular sector with market shares of nearly 50% and 40% respectively.
The fact that there are higher-generation fabs in Japan means that on an area basis Japan is likely to remain ahead of China for some time. However, a number of high-profile Chinese companies are planning on expansion of fabs over the course of 2011 and beyond. To keep their TFT LCD operations alive, Japanese firms are exploring other methods like licensing their technology to third-party brands, consolidation via joint ventures and mergers, as well as outsourcing to reduce costs.