When the first 4K TVs from brands like Sony and LG Electronics hit the shops late last year, we didn't have to wait long for Chinese brands to catch up, with companies like Seiki launching their own ultra high-definition (UHD) TVs just a few months later – the implication being that 4K TV suddenly became very affordable, even if the quality's somewhat questionable.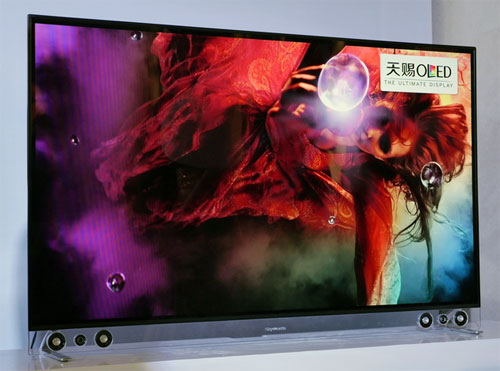 Skyworth E990 55-inch OLED TV
And now, it looks like that other next-generation display technology, namely OLED, is also set to become very affordable, with the announcement of the first Chinese OLED television from Skyworth that's due to go on sale next year.
OLED TVs haven't yet gained the same traction as 4K televisions. Until now, it's only Samsung and LG who're selling them, and they're doing so at very expensive prices: LG's curved OLED TV costs £8,000 in the United Kingdom, with Samsung's offering not far behind at £7,000. There's good reason for this, with both companies having enormous difficulties manufacturing the displays due to low production yields, something that's likely put off Japanese brands from trying to build their own.
But Skyworth's announcement is a sign that things are changing fast. Details of its OLED televisions are a bit sketchy so far, but what we do know is that it's launching two different models, namely the E980 and the E990, which are 55in flat-screen OLEDs with a chassis depth as thin as an iPhone 5.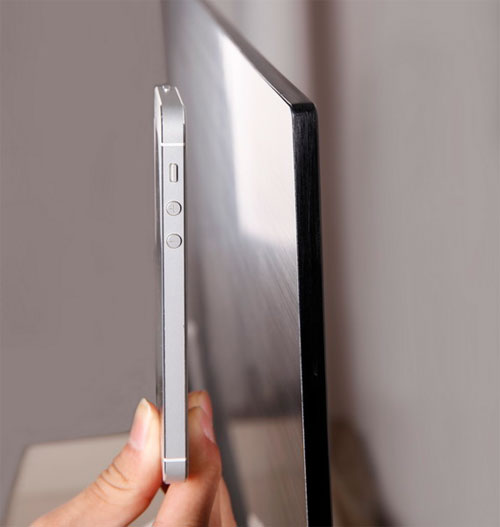 Skyworth OLED thickness compared to an iPhone 5
That Skyworth's OLED TVs are flat panels is noteworthy. Although the first OLED prototypes from LG and Samsung were flat screens, ultimately both companies opted to launch curved versions in the UK, with no mention of whether or not we'll ever get to see non-curved ones.
Most crucially though, Skyworth says that its OLED TV panels are the WRGB type sourced directly from LG Display, which suggests that production yields have finally improved to a point where the Korean panel maker can afford to supply other manufacturers. The implications of this could be huge – whilst Skyworth hasn't yet announced a retail price for its OLEDs, they're likely to cost a lot less than those offered by Samsung and LG. That's because Chinese-branded TVs have traditionally always been much cheaper than their South Korean counterparts – it's their biggest selling point – and so there's good reason to believe its OLED models will much more affordable too.
For now we'll just have to wait and see… Skyworth's new OLED TVs are scheduled to go on sale by the 1st of October 2014, though it's unclear which countries will get them. Even if they never arrive on these shores, it's a sure bet that other Chinese brands will jump on the OLED bandwagon soon, and when they do we could well see a price war similar to what we saw with 4K Ultra HD TVs earlier this year. In the meantime, let's drool over some more pictures of the Skyworth E990 OLED telly: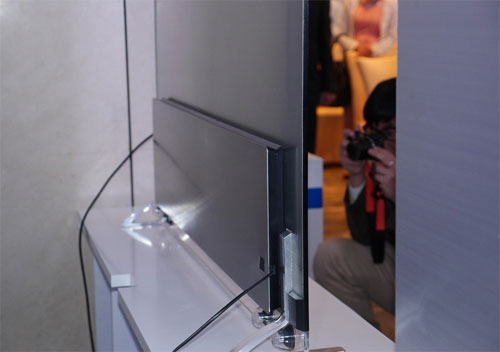 Clean, brushed metallic back with connection ports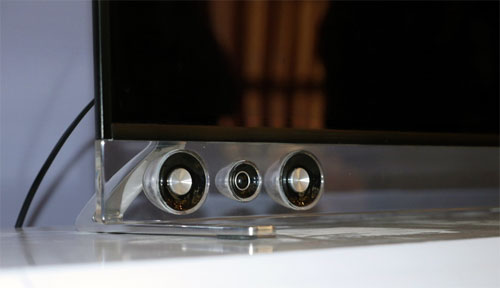 Speakers "hanging" from the screen
Source: Skyworth (all images credit © Skyworth)