Chimei Innolux (CMI) and AU Optronics (AUO), a pair of Taiwanese TV panel makers, have emerged as the front runners in the market for next-generation 4K LCD display panels, taking control of more than 78% of all world shipments by the end of June this year.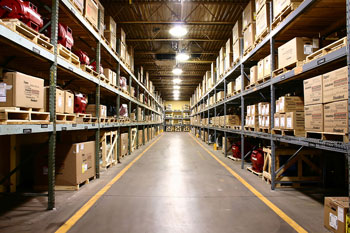 According to the industry analyst firm IHS iSuppli, Innolux was the biggest 4K panel manufacturer in the first half of this year, accounting for 42.8% of all shipments, just ahead of AUO with its 35.6% market share. This is far ahead of more renowned panel makers like Samsung and LG Display, which while dominating the LCD TV panel market overall, held barely 4% of total 4K panel shipments in the first half of this year.
The reason for Taiwan's dominance is simple – both Innolux and AUO are determined to take an early lead in the 4K TV markets, and have been heavily focused on meeting early demand from their customers, most of whom are lower-cost Chinese brands. In contrast, Samsung and LG have been much more concerned with resolving problems to do with low production yields in the manufacturing of OLED TV panels, a technology that the Korean firms believe will ultimately prove to be even more popular than 4K LCD televisions – if they can produce them cheaply and efficiently enough.
Sweta Dash, senior director, display research and strategy for IHS, said that many TV brands are pinning their hopes on 4K to rejuvenate flagging sales in the television market, while only Samsung and LG could afford to focus on OLED for now.
"This is why Taiwanese suppliers are trying to meet the demand for 4K panels," Dash explained. "Meanwhile, Samsung and LG are focusing on something else: OLED panels, which they believe will be the next-generation of TV."
It's not hard to see why so many are banking on 4K to be a success. IHS predicts that the technology will catch on extremely quickly over the next year or so, with more than 2.3 million panels set to be shipped by the end of this year, compared to just 33,000 in 2012.
One reason for optimism in this prediction is the falling prices of 4K Ultra HD TVs. As we've seen over the last few weeks, major brands have been slashing their prices left right and centre, with Samsung and Sony offering 55-inch 4K models at £3,299. For those with even tighter purse strings, it's possible to pick up cheap and cheerful Chinese-made 4K sets for as little as $1,299, at least in the USA.
4KTV is set to hit the mainstream very, very soon, but for OLED it could be a while yet. Widely regarded as capable of delivering a picture superior to anything that can be seen on an LCD screen, the new display tech has unfortunately been been plagued by poor production yields and resulting high costs – and as a result most panel makers have stayed away from the segment, keeping their focus firmly on 4K.
Even so, money bags Samsung and LG can afford to take a chance, and have been racing with each other to resolve these production issues, resulting in expanding shipments and slightly reduced costs in recent months.