With many shoppers finding themselves with limited funds in 2011, and with no sign of anything improving in the coming months, many of them avoided buying large-ticket items such as HDTV displays over Christmas, and this has led to Europe's third largest retailer of electrical goods announcing a drop in sales over the festive period.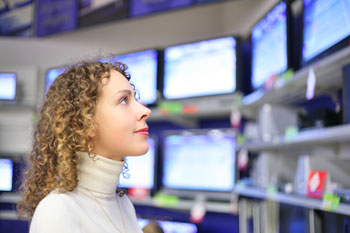 Comet's like-for-like sales down 14.5% over Xmas: Kesa
During the period from the first of November 2011 to the eighth of January 2012, which makes up the majority of its third-quarter takings, Kesa reported that its Darty France stores had suffered a fall of 4.7 percent in sales. The forecasts from market analysts had predicted a drop in sales during this period of between 1.0 and 4.8 percent. In the second quarter the retailer posted a decline of 3.6 percent.
In the UK, the company's Comet chain, which is current being sold off to private investment firm OpCapita due to persistant losses, also saw a 14.5 percent drop in like-for-like sales over this period. Market analysts had expected a drop of between 10 and 20 percent for this period, following a dip of 15.1 percent in the preceding period.
The top two European electrical retailers Media-Saturn and Dixons Retail appear to be in the same situation as Kesa, with all three having to fight off competition from online stores and supermarket chains during a time when consumers who are worried about rising living costs are reducing their spending on luxury goods.
In the United Kingdom, both Comet and Argos were beaten by their rival Dixons, which reported a reduction in its sales over Christmas but said that even without price reductions it had still managed to beat its competitors. Kesa is now valued at around £372 million ($573 million) following a significant drop in its share prices last week to just 70.25 pence a share.