Connect TV, a new IPTV (internet protocol television) service that is bringing broadband TV to the Freeview platform in the United Kingdom, has now launched, bringing with it an exciting lineup of forty-five channels that are delivered via the internet. The new channel lineup will be available for viewers to access from the Freeview menu or electronic programme guide (EPG).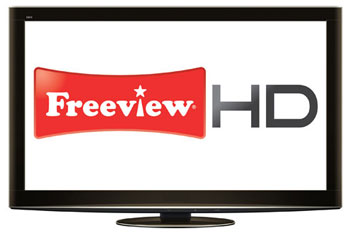 Connect TV bolsters Freeview with 45 new IPTV channels
The launch of the new platform means that British viewers will now be able to enjoy far greater choice and a far more exciting TV experience, with the move bringing together broadband and broadcast services in a way that will offer huge benefits, including a greater level of interactivity, as well as the ability to enjoy far greater choice without having to purchase a new HDTV display or set-top box.
All compliant Freeview HD devices will be able to receive the new service, which means that it will become available to five and a half million viewers across the UK. Viewers will be able to enjoy the ease and convenience of accessing the new content through the use of the TV menu that they already use.
The range of content that has become available with the launch of the new Connect TV platform is diverse, catering for the needs and tastes of many viewers. This includes content such as news, sports and foreign language content, with programming from the Vision TV Network becoming available in Greek, French, Turkish and Polish.
Connect TV's managing director Phil Walder said that the platform has been designed to cater for the demand from consumers to have convenient and easy access to more choice and greater interactivity. He said that viewers will be able to enjoy the comfort of being able to access far more content – both paid and free – without having to move away from their main TV screen or buy any new equipment.