PC maker Dell is set to announce the availability of a curious, stick-sized computing device that can be plugged into any MHL compatible TV and transform it into an Android computer. We first saw the device, which has been codenamed Project Ophelia, during January's CES. Now, PC World is reporting that the gizmo will go on sale in the US this July for around $100 (£65).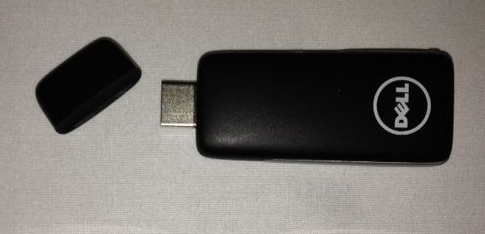 Dell's Android TV stick set to go on sale this summer
Dell's plan is to make the USB stick available to developers first of all, before offering it to cable TV companies that are interested in selling it to their customers. Shortly after that, individual consumers will be able to buy the device directly from Dell.
The "PC-in-a-stick" concept isn't a new one. Similar devices have been offered by Chinese device makers for more than a year already. These have been generally well received with a number of Android developers already designing custom apps and firmware for the device, and now Dell is the first western company to embrace the concept.
Dell's stick device will come bundled with its Wyse PocketCoud software, which gives users remote access to files stored on another computer. Besides being able to plug it into any computer or laptop, users can also plug it directly into any TV that supports MHL, effectively transforming their TV into a full-fledged PC. Dell hasn't mentioned anything about the device's specs, RAM, or processor yet, but PC World reports that the Project Ophelia sticks will come with Bluetooth and Wi-Fi connectivity. In addition, Dell is apparently working on some kind of solution that will allow users to type on their TV, although it isn't clear if this will be some kind of physical keyboard or a software package that allows users to type using their remote control.
Dell hasn't made any official comment, but it would appear that its Android stick is being targeted at consumers. PC World says that the device will include access to Google's Play Store, and it could even come pre-installed with video streaming apps like Netflix and Lovefilm, making it a very cheap and compact alternative to bulky set-top boxes.
The device will be on display at this week's Citrix Synergy Conference in Los Angeles. So far there's no word on a UK release date, but we'll update this post when Dell reveals its plans.
Source: PC World