The growth of digital media is rapidly outgrowing that of traditional forms of media, but that doesn't mean consumers are entirely happy with the new format. According to a new survey out today, the Digital Generation Report, almost half of all Brits stated that they'd like the option to be able to resell the media they have purchased, with 14% believing that it's legal to do so.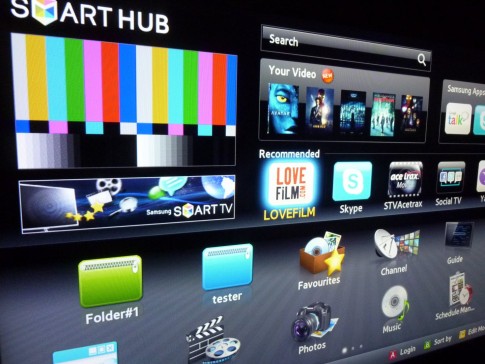 Half of Brits want right to sell their digital media downloads
The survey, which quizzed more than 3,000 digital media consumers in the UK and the US, said that the general consensus from respondents was that they'd like to be able to either sell, part-exchange, or access the content they have purchased on multiple devices – all things that are prohibited in most situations when buying digital content today.
In fact, digital media cannot even normally be 'passed on' in the event of your death, although 25% of respondents thought that this was lawful. Sadly that isn't the case, as evidenced by actor Bruce Willis' recent move to sue Apple in court for the right to bequeath his iTunes library to his family.
But despite this lack of understanding over what can and cannot be done when buying digital content, doing so hasn't become any less popular. According to the survey, the average Brit today will purchase 91 songs, 15 ebooks, 12 apps, nine games, eight software files, six movies, three TV shows and two downloadable newspapers or magazines over their lifetime.
Other key findings of the report show that:
*17% of consumers buy digital media because they think it's "cool" to do so.
*66% of Brits today own a smartphone, compared to just 19% in 2007.
*42% of respondents say that digital media is too expensive, though as many as 70% expect to increase the number of products they purchase in the future.
*10% of all Brits download paid music or apps at least once a week, while a 34% do so on a monthly basis.
Phillip McGriskin of WorldPay, who sponsored the report, said that the findings highlighted a dramatic evolution in the media landscape:
"The way we consume digital media has changed dramatically since 2007, with the rise in ownership of smart devices allowing us to access all kinds of content and services wherever we are. However, as digital content becomes increasingly more popular, consumers are beginning to demand more rights, particularly the ability to share, resell or part-exchange the products they have bought."
McGriskin also highlights the confusion that exists around what consumers are legally entitled to do with their digital media"
"There's a clear need for sellers to clarify and make crystal clear what consumer's rights are, and perhaps they should even be offering people the opportunity to purchase these rights to sell or share content."
Source: WorldPay