For more than half a century, the Crystal Palace tower in London has been transmitting exciting content to residents in the Greater London and surrounding areas, with its coverage range of over forty miles giving millions of people in its catchment area the chance to enjoy the best of British television.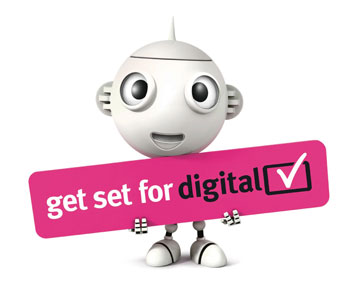 Digital TV switchover to be celebrated with light show
The tower has enabled those in the London and surrounding areas to be the first to benefit from innovative TV services over the years, and has become the most important transmitter in the UK broadcast network. It broadcast the first colour TV test transmissions in November 1956, and just a few years ago enabled Londoners to become the first viewers in Europe to receive free-to-air terrestrial HDTV broadcasts. Many iconic events and programmes have been broadcast via the tower, from first episodes of what have gone on to become iconic shows to historical events such as royal weddings.
However, next month will see the Crystal Palace tower being used for something very different – to light up London with a spectacular lightshow that is intended to celebrate the historic switch from analogue to digital TV services in the United Kingdom. The lightshow will illuminate the historic structure, using the same amount of wattage that is used to light the world famous Eifel Tower in Paris, which is more than 200,000 watts.
The lightshow will be visible across London on the 18th of April, commencing at 9.15pm. More than 6 tonnes of light equipment is being installed on the tower by Arqiva, which is the company that has headed up the UK's digital TV switchover project (DSO).
TV presenter and BBC Radio 2 DJ Chris Evans said that the switchover from analogue to digital television is "a momentous step for the broadcast industry". He added that the Crystal Palace tower has become an iconic landmark in the UK, and that the planned light show is a "fitting tribute to the success of public service broadcasting over the last 75 years".