In just around one year the United Kingdom will be privy to the end of an era – that of analogue TV. It has been announced that the old five-channel television system will be switched off permanently on the 24th of October 2012, bringing to an end eighty years of analogue TV based on when the first experimental broadcasts were made.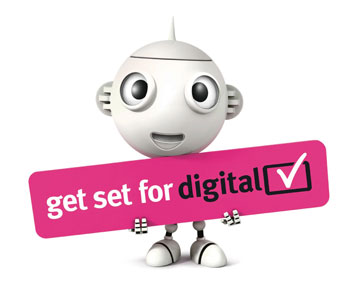 UK's analogue-to-digital TV switchover completion date announced
This also means that 24 October 2012 will mark the date of the digital television switchover completion, which has been ongoing since 2008. Since the start of the digital TV switchover, millions of UK viewers have been able to enjoy sharper pictures and better coverage compared to their old analogue service.
After announcing the definitive date for the completion of the digital television switchover, David Scott, chief executive of the organisation responsible for overseeing the transition Digital UK, said that whilst the analogue era was "a defining period" in the UK the digital era will be far better. He added that British households will be able to enjoy a greater choice of channels, and that by October next year every part of the country will be enjoying the huge benefits of digital TV.
By the time the switchover completes in 2012, more than fifteen million new viewers will have coverage for Freeview services which has been bolstered by several HDTV channels since the end of 2009. The government has done well with the switchover rollout, as the completion date is within the schedule that was initially outlined, and the project has been completed around £53 million under budget.
While it will be a sad day in terms of waving goodbye to the many decades of analogue TV that the UK has enjoyed since the experimental broadcasts back in 1932, it will be an exciting time for viewers across the country who can look forward to improved service, coverage and quality.