The days of scratching around looking for ultra high-definition (UHD) content might soon be coming to an end. Hot on the heels of Netflix, US pay TV provider DirecTV has announced plans to deliver 4K content on demand by the end of the year, plus 4K live streaming by 2016 at the latest.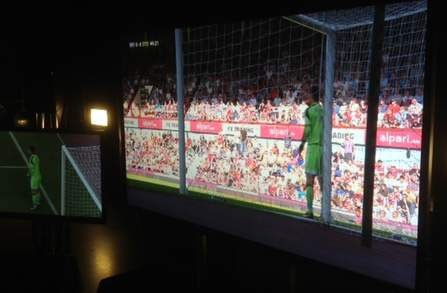 DirecTV CEO Mike White delivered the news during an earnings call last week, where he revealed the broadcaster has been working to integrate 4K into its offerings for some time. "We're working to secure some content," he said. "We expect certainly in 2015 or early 2016 to be able to stream live content."
Regarding the vagueness over live 4K content's readiness, White explained the company is waiting on the launch of two satellites that'll be used to deliver the capability. These are expected to go into orbit within the next 18 months, though no concrete schedule has been set. Once up and orbiting, DirecTV will have all the capacity it needs to beam live 4K into its customer's homes.
Once DirecTV begins broadcasting in 4K, it will have fulfilled a promise it made at last January's CES show in Las Vegas. During the event, DirecTV, Amazon, Netfix, Comcast and M-Go all committed themselves to creating 4K content for Samsung's new lineup of 4K Ultra HD TVs. But to date, so far only Netflix has made good on the promise, although its current library remains a bit on the small side.
As far as UK broadcasters go, one can only hope that DirecTV's move will encourage them to accelerate their own efforts. The smart money's on Sky being the first to get there. Britain's biggest pay TV provider has already carried out a successful live broadcast of Premier League football in 4K, and earlier this year the details of Sky's "Project Ethan" were revealed, which relates to a new design for a 4K-capable set-top box.
Sky is more than keen to deliver 4K, but the only question is when will it happen? For now, Sky is playing its cards close to its chest. But if DirecTV is apparently just months away from doing so, there's every reason to be optimistic that Sky won't be too far behind.